The Price of Pills: The Hidden Costs of Drug Use
Pills have become integral to modern medicine, helping individuals manage pain, treat illnesses, and improve overall health. They are a vital component of health care – with over 131 million people (66%) of all adults in the US using prescription pills. However, the use of prescription drugs can also come at a high cost. This is the real price of pills.
Statistics show Americans spend more on prescription drugs, averaging about $1,300 per person yearly. And with almost half of the prescription medicines being paid out-of-pocket, the financial burden can be overwhelming.
But the true cost of prescription drug abuse extends beyond the price tag. The financial cost of prescription drugs can negatively impact physical and mental health, social relationships, career prospects, and personal safety.
This article will explore how drug use can impact an individual's life and why it's essential to be aware of the hidden costs. We'll also discuss the difference between drug misuse and drug abuse, the risk factors, and how to uncover the signs of prescription drug abuse.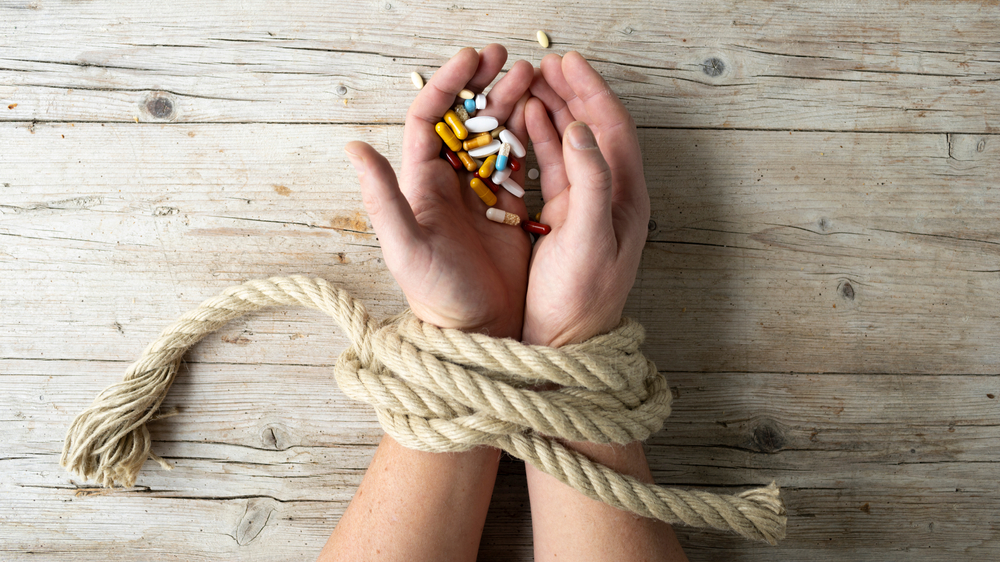 Prescription Pills and Addiction
Prescription pills are highly effective in treating various medical conditions. When taken as directed by a healthcare provider, they can provide significant relief. However, the misuse and abuse of prescription medications can lead to addiction and other negative consequences. Sadly, the Substance Abuse and Mental Health Services Administration reveals that prescription drug use is the fastest-growing drug problem in the United States, especially among young people.
Prescription pill addiction happens when individuals take medications beyond the prescribed dose or for reasons other than their intended use. This behavior can lead to physical dependence, where the body relies on the substance to function normally. Those addicted to prescription pills may experience withdrawal symptoms when they try to stop taking the drug.
The difference between prescription pill misuse and abuse lies in the severity and frequency of the behavior.
Misuse refers to using the drug in a manner other than prescribed, such as:
Taking more than the recommended dose
Taking it more frequently
Taking a drug that wasn't prescribed
Stopping the use of drugs too soon
Forgetting to take a dose
Misuse can be dangerous and potentially lead to addiction. But it does not necessarily indicate a substance use disorder.
On the other hand, prescription pill abuse refers to using the drug in a manner that is harmful, dangerous, or compulsive. Abuse can lead to physical and psychological dependence and negative consequences like health problems, self-harm, legal issues, and strained relationships. Abuse of prescription pills is a serious concern and requires professional help to overcome.
Some risk factors that increase the likelihood of prescription drug abuse are:
History of substance abuse
Family history
Mental health disorders
Easy access
With that in mind, let's look at some hidden costs of drug use.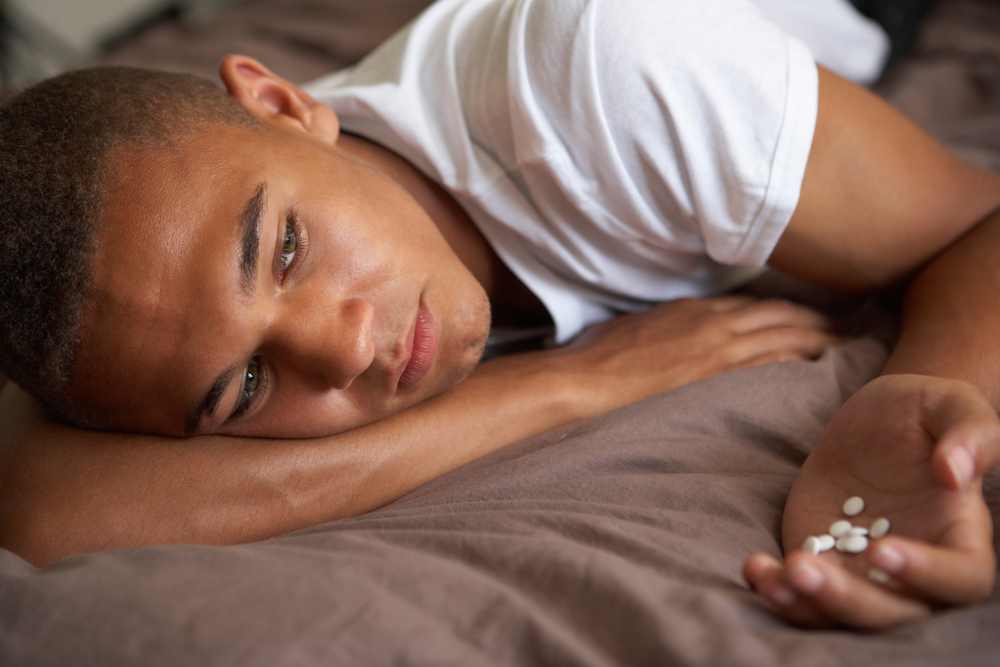 The Cost of Prescription Drug Abuse on Relationships
Prescription drug abuse can have a profound impact on all types of relationships. But the biggest casualty of addiction is intimacy between partners. Substance use disorders can create a rift between partners as the person using drugs shifts their attention to obtaining and using drugs than to maintaining the relationship. The trust that was once there can be lost, and the relationship can become strained or even completely shattered.
Beyond that, the financial impact of prescription drug abuse can cause a significant strain on relationships. The cost of addiction can quickly become overwhelming, leading to financial instability and debt.
The partner abusing pills may spend considerable money on obtaining drugs. This may translate to missed bill payments, unpaid debts, and bankruptcy. Such financial stress can further strain the relationship and lead to resentment and mistrust.
In extreme cases, partners abusing pills may turn to illegal activities, like theft or fraud, to support their addiction. This behavior can have legal consequences and can further damage the relationship, leading to feelings of betrayal and anger. There are also legal costs that may come to play.
The Cost of Prescription Drug Abuse on Career
Prescription drug abuse can also significantly impact an individual's career. Those who abuse prescription drugs may struggle to maintain a job or perform their duties at work. They may be absent or late for work due to drug use or perform poorly due to the effects of the drugs. This can lead to job loss, difficulty finding new employment, and financial instability.
Drug abuse can also lead to legal and disciplinary actions at work. For example, if an employee is found to be using prescription drugs without a valid prescription or is caught using drugs while on the job, they may face legal consequences or disciplinary actions from their employer. This can result in a tarnished reputation and limited career prospects in the future.
There's also the comorbidity issue, where mental and addiction problems co-occur. According to studies, those struggling with addiction are likely to struggle with mental problems, as one issue often leads to another. Comorbidity can further impact career – as depression and anxiety may affect one's ability to work.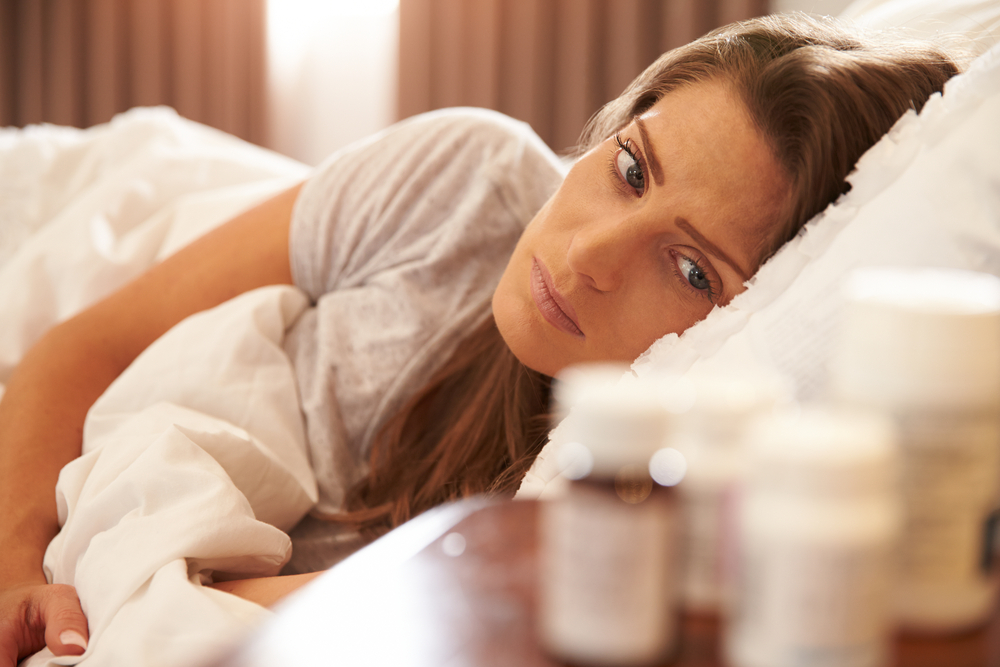 The Cost of Prescription Drug Abuse on Health
Prescription drug abuse can have severe health consequences, ranging from short-term side effects like dizziness, nausea, high blood pressure, and confusion to long-term impacts such as heart and liver damage, respiratory problems, and increased risk of overdose. Some prescription drugs, such as opioids and benzodiazepines, can lead to physical dependence and addiction, further worsening health outcomes and severe withdrawal symptoms.
Beyond the direct health impacts, prescription drug abuse can increase the risk of accidents and injuries, including falls, car accidents, and other types of trauma. They can also exacerbate existing health problems, like mental health conditions, and interfere with medical treatments for other illnesses.
Most notable is the cost of addiction treatment. Treatment options such as detoxification, inpatient rehabilitation, outpatient therapy, and medication-assisted treatment can be expensive and may not be covered by insurance. The cost of addiction treatment can further exacerbate financial instability and debt, leading to additional stress on relationships and careers.
Cost of Prescription Drug Abuse on Education
Prescription drug abuse can hurt academic performance and educational outcomes, particularly for young people. Substance use can interfere with learning and memory, making it difficult for students to retain information and perform well on exams. Drug use can also lead to absenteeism, tardiness, and difficulty concentrating in class, leading to lower grades and an increased risk of dropping out.
As with other mind-altering drugs, prescription pill abuse can impair judgment and inhibition, putting young adults at heightened risk for HIV and other STIs, misusing different types of drugs, and engaging in other risky behaviors. According to SAMHSA, most adolescents who misuse pain pills get them from friends and family, including their home's medicine cabinet.
Prescription drug abuse is a serious issue that requires prompt attention and intervention. If you or someone you know is struggling with prescription drug abuse, you must seek help from an addiction specialist. With the proper treatment and support, it is possible to overcome prescription drug abuse and lead a healthy, fulfilling life.