How Does Addiction Affect Men and Women Differently?
Addiction is a severe mental health condition that can have devastating consequences for those affected by it. Men and women experience addiction differently, yet the impact on their lives can be equally profound. While addiction causes many similar effects in men and women, there are some key differences between the sexes regarding how they develop a dependency, their likelihood of seeking help, and what sort of medically assisted help they need.
This article will provide an overview of how addiction affects men and women differently. In addition, it will explore the unique challenges that each gender faces in seeking treatment, overcoming substance abuse issues, and finding a path to recovery. By understanding the differences between men and women, we can better empathize with those affected by addiction and work to ensure that all people have access to the resources they need to combat addiction and move forward with their lives.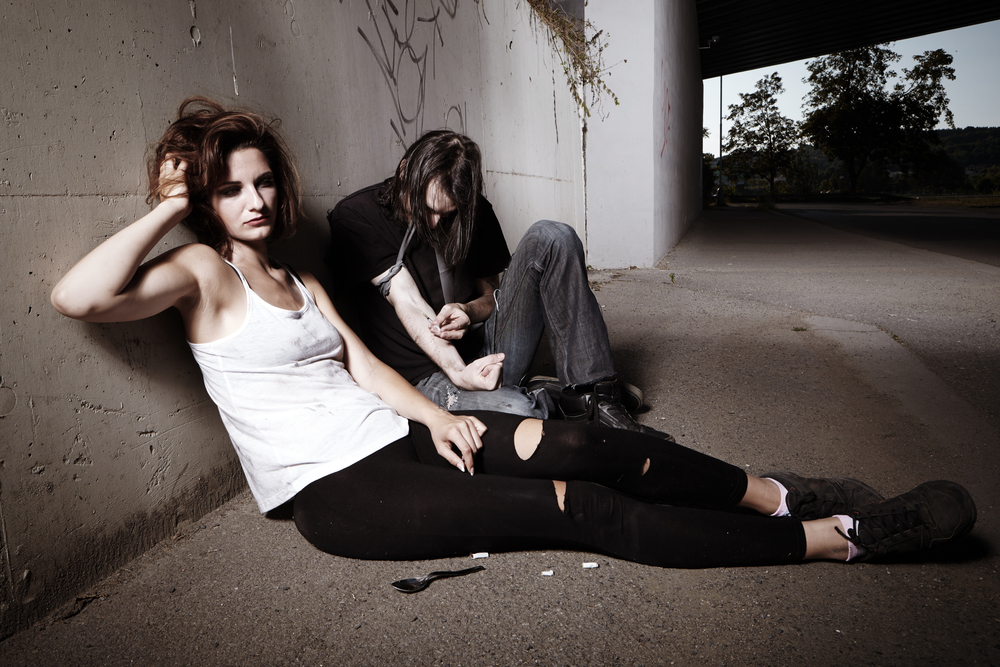 How Men and Women Become Addicted Differently
While anyone can develop an addiction to drugs or alcohol, certain factors may increase the risk of dependency. One of these factors is gender. Men and women typically develop addiction differently for various reasons, including biological differences, societal pressures, and other environmental factors.
According to the National Institute on Drugs Abuse, men are likely to use all kinds of illicit drugs, and these drugs can lead to ER visits or overdose deaths. Illegal drug use refers to using drugs like cocaine, heroin, fentanyl, marijuana, and prescription drugs illegally.
In addition, NIDA points out that men, in most age groups, have higher rates of use and dependence on alcohol and drugs than women. Studies have found that men are 2.2 times more likely to abuse substances and 1.9 times likelier to develop a drug dependence than women.
Historically, most substance use disorders (SUD) were seen in men. However, there's evidence that this has been shifting over the years. A study analyzed the rates of substance abuse by gender over many decades. It discovered that the gap between men and women was closing, as women and men are now developing SUD at near-equal rates.
Despite this, women may be more susceptible to craving substances and relapse, vital phases of the addiction cycle.
Notably, age significantly impacts addiction in both men and women. The Substance Abuse and Mental Health Services Administration found that the use of illegal drugs was almost the same in youth ages 12 to 17 years.
The distinction between how men and women suffer from addiction stems from biological and sociological differences. Researchers believe this distinction is due to societal impact (like relationship dynamics, addiction stigma, childcare responsibilities, etc.). Men and women also have biological differences, primarily revolving around estrogen and testosterone production, along with body composition and size that can cause the drugs to affect the body differently.
Harvard notes that the main difference in addiction between the two genders revolves around susceptibility, recovery, and risk of relapse.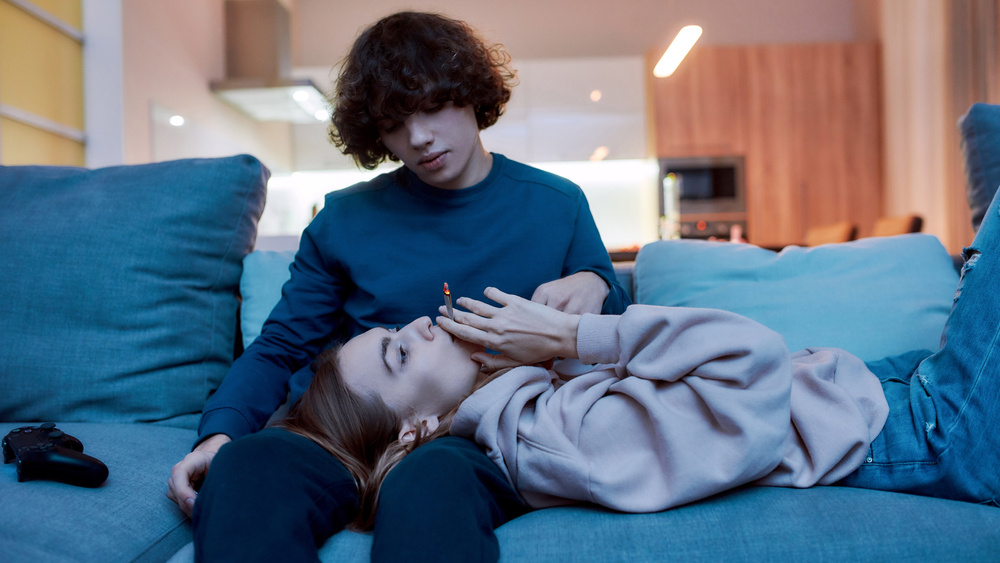 Susceptibility
Men are more likely to become dependent on substances. They also tend to develop drug addiction due to stress or peer pressure. On the other hand, women are more likely to develop addiction due to underlying mental health issues such as depression, anxiety disorders, or trauma history. For example, a woman who experiences sexual assault is more likely to self-medicate with drugs or alcohol to cope.
Women also experience accelerated progression from initial drug use to the onset of addiction and first admission to treatment. This phenomenon, called telescoping, has been observed in studies focusing on women addicted to alcohol or drugs like cannabis and opioids. It has been shown that women who enter addiction treatment often present with a more severe clinical profile than men despite having used fewer substances within a shorter timeframe than men.
Recovery
Men tend to stabilize substance abuse at lower doses compared to women. They are also likely to experience more intense symptoms of alcohol withdrawal. On the other hand, women may experience more severe drug withdrawal symptoms, including liver damage and overdose. In addition, men may be more likely to experience heart problems due to drug use.
Risk of Relapse
Women have a much higher risk of experiencing intense cravings and relapse than men. This is due to various factors, including the biological differences mentioned earlier, but also due to societal pressures and other environmental factors.
Specific Substances
Alcohol
Women have less water in their bodies than men. This means they do not need as much alcohol to get drunk. Women also don't break down alcohol as fast because their body has lower levels of an enzyme called alcohol dehydrogenase. Besides, men and women abuse alcohol for different reasons.
Men tend to drink for social reasons or to enhance positive emotions, while women sometimes use alcohol to alleviate mental health problems like stress or anxiety. This explains why more women have co-occurring alcohol abuse and mental disorders. Sadly, women are less likely to seek treatment for their binge drinking issues than men.
Opioids
Some studies indicate that women may experience chronic pain more intensely than men. This may explain why women are more likely to use prescription and illicit opioids for chronic pain management and why they develop addiction faster. Women also tend to get heightened dopamine responses in the brain, accelerating the development of a dependence on drugs. Despite their heightened susceptibility, men are more likely to misuse opioids and fatally overdose.
Surveys have shown that women are more likely to overdose fatally in the first years of an opioid use disorder involving injection. This is partly because of polydrug use. But they tend to survive heroin abuse after a few years of use compared to men.
Most women who abuse opioids, especially heroin, are young and mostly do so because of pressure from sexual partners or social circles. But they mostly take smaller doses for a shorter time and don't inject.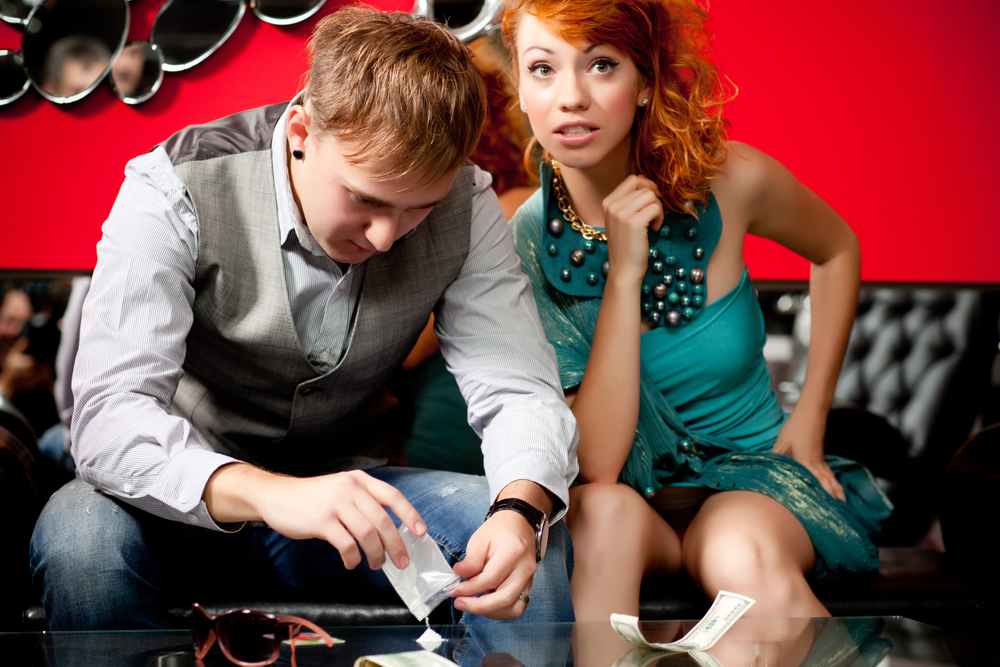 Stimulants
Women may be more likely to become addicted to stimulants, like drugs and alcohol, because their bodies are made differently. Women have hormones like estrogen, which can strengthen stimulants' effects. This means they need smaller amounts of drugs or alcohol to get drunk or high than men do.
Get Addiction Treatment for Both Men and Women
Men and women differ in their substance abuse behavior, how they experience addiction and its consequences, and how they respond to treatment. The differences between the genders should be considered when planning addiction treatment programs. Tailored interventions and gender-specific treatments are needed to help both men and women seek addiction treatment and successfully recover.
Group therapy, medication-assisted treatment (MAT), and other forms of behavioral health support are also crucial for a successful recovery. Family members must also play an essential part in treatment to help the individual cope with cravings and maintain abstinence. With proper support and treatment, both men and women have a good chance of achieving long-term recovery.