Fentanyl is the newest drug to blame for the growing opioid epidemic in Texas. This might sound odd, considering the drug is medically approved and is often prescribed by doctors. However, statistics show deaths involve fentanyl abuse more now than ever before in the state of Texas
The misuse of opioids, including fentanyl, heroin, and prescription opioids, has reached epidemic proportions in the US, leading to over 69,710 overdose deaths in 2020. This is according to the National Institute on Drug Abuse. Texas, in particular, has experienced an upsurge in overdose deaths, accounting for over 3,000 deaths in 2020. Moreover, trends in opioid abuse in the state point to worsening problems in the coming years.
What is fentanyl?
Fentanyl is a powerful synthetic opioid used to treat chronic severe pain or severe pain following surgery. It is a Schedule II drug like morphine, only about 50-100 times more potent. When used under doctor's supervision, fentanyl has legitimate medical use. However, some people use fentanyl at unprescribed levels, exposing themselves to many issues, like tolerance and addiction.
Fentanyl is highly addictive due to its potency. It's therefore common for those taking prescription fentanyl to experience dependence that's characterized by withdrawal symptoms upon stopping. Symptoms like sleep issues, muscle and bone pain, cold flashes, vomiting, diarrhea, and severe cravings are uncomfortable and make it hard for people to stop taking fentanyl.
When these people can no longer access prescription fentanyl, they may turn to the streets for options. Unless they enroll in a treatment program, they might not be able to pull themselves out of the hole. Alcohol or drug addictions are best treated by professionals.
On the streets, fentanyl has nicknames like:
Apache
China Girl
Dance Fever
Friend
TNT
China White
Goodfella
Sublimaze
Actiq
Illegal fentanyl is available in different forms, including nasal sprays, powder, pressed pill, eyedroppers, and dropped onto blotter paper. The risks of drug overdose on fentanyl than other opioids are extremely high due to its potency.
In fact, it is now the number one cause of drug overdose deaths. And to worsen the situation, illegal manufacturers often cut fentanyl into other opioids making it even more potent. Examples of these drugs include heroin and cocaine. The lack of quality control on illegal drug production adds another layer of danger.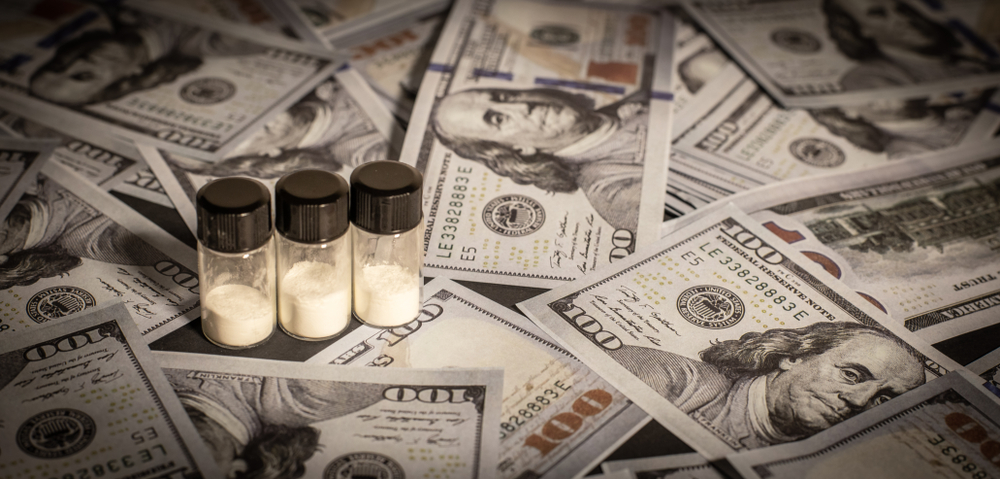 Fentanyl epidemic in Texas
Many drugs are sold on the streets of Texas, but none is doing as much damage as fentanyl. According to statistics, the drug has led to a significant increase in opioid overdoses in recent years. In 2020, drug overdose deaths rose to 93,000 and were mostly fueled by the rise of fentanyl.
The scary part is that this year, the Texas Department of Public Safety seized enough fentanyl to kill everyone in California and Texas combined– a 950% rise compared to last year. Most fentanyl enters Texas through the southern border.
Gov. Greg Abbott believes that President Biden's border policies are the reason behind Texas's fentanyl problem that begun in 2020 but drastically increased in the first four months of 2021. According to Abbott, people crossing the border come with things that are not visible to the public yet carry deadly danger.

"2mg of Fentanyl has the power to take a life," read Gov. Abbott's tweet. "This year, @TxDPS has seized 95lbs of Fentanyl. That's 21.5M lethal doses. Biden's deadly border policies are being felt in communities throughout TX and the country. DPS & @TexasGuard are working on getting these drugs off the streets."
Organizations that traffic fentanyl typically distribute by kilogram. A Kg of fentanyl can kill up to 500,000 people. Sadly, most people who take street drugs have no idea they contain fentanyl. And even those who know they're taking fentanyl still have no idea that it has a lethal dose.
According to the Center for Disease Control, synthetic opioids are the main culprits behind overdose deaths in Texas and the country at large, rising 38.4% during 12 month period that ends May 2020. In this period, the DEA reports:
An increase in synthetic opioid overdose deaths in 37 of the 38 US jurisdictions with opioid data.
18 of these jurisdictions saw more than a 50% increase
10% of western states, including Texas, saw a 98% increase in opioid-related deaths.
Pandemic and fentanyl overdose deaths
The proximity to the border is not the only factor that fuels fentanyl use in Texas. Different sources say there has been evidence of increased fentanyl use during the pandemic. The disruption of the supply chain forced people to turn to drugs they weren't familiar with. And the stay-at-home measures meant more people were taking drugs in isolation. Other risk factors for fentanyl addiction include:
History of mental health disorders
Past or current substance abuse
Genetics and family history
Age, ethnicity, and medical history
Social influences
Where is the fentanyl coming from?
Most of the illegal drugs that come into the US are cultivated in poppy fields in Mexico. They are then distributed by cartels the DEA describes as the greatest drug traffic threat to the US. These cartels smuggle fentanyl and other drugs in passenger and commercial vehicles and through underground tunnels.
Socioeconomic consequences of fentanyl use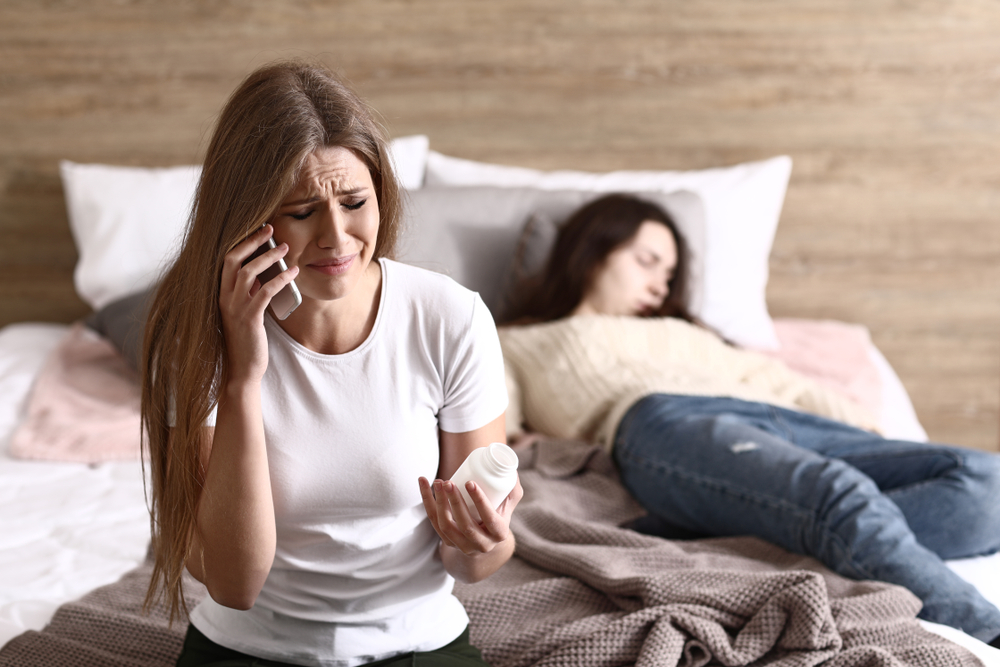 The fentanyl epidemic is having devastating effects on other aspects of public health. It has led to high rates of HIV, hepatitis C, and other illnesses, mostly because of shared syringes. There are also more cases of pregnant mothers passing opioid dependency on their unborn children.
A study performed by HHS researchers revealed that cases of neonatal withdrawal symptoms experienced by newborns exposed to opioids while in the womb skyrocketed to over 80% between 2010 and 2017. Not only that. There's a good chance that the opioid crisis caused an upsurge in the number of children in foster care.
Besides, those struggling with addiction may suffer a job loss or even end up with legal troubles. Addiction is expensive and often puts a strain on family and friends. After all, only those who care about the patient will provide resources to see one through treatment. In some cases, it's also the close relations that take the most financial heat – like when the person struggling with addiction spends lots of money or they max out the credit in their pursuit to use.
Treating fentanyl addiction
Fentanyl is one of the strongest opioids and can quickly lead to addiction. It is therefore, crucial to know the risk factors and warning signs of fentanyl addiction. Awareness can help prevent overdose and related deaths and encourage one to get help.
Facilities offering treatment for drug addiction exist to help those who end up with addiction regain control of their lives. There are also support groups to help one stay on the path to long-term recovery.