Misdiagnosis of Withdrawal Symptoms as Mental Health Issues
Withdrawal symptoms are a natural and expected part of quitting addictive substances. They occur because the body and brain have become accustomed to the presence of the substance and have adapted to its effects. When the substance is removed, the body and brain need time to readjust, which can result in emotional, psychological, and social symptoms. The misdiagnosis of withdrawal symptoms, which include sweating, nausea, tremors, seizures, anxiety, depression, irritability, and hallucinations, can often mimic symptoms of mental health disorders.
For example, withdrawal from meth can cause extreme paranoia, anxiety, and hallucinations, which might be mistaken for symptoms of schizophrenia or other mental health conditions. Meth use can also cause long-term changes in the brain, which might lead to signs and symptoms that resemble mental health disorders even after the drug use has stopped.
Similarly, withdrawal from opioids such as heroin or prescription painkillers can cause anxiety, depression, and irritability, which can be misdiagnosed as generalized anxiety disorder or major depressive disorder.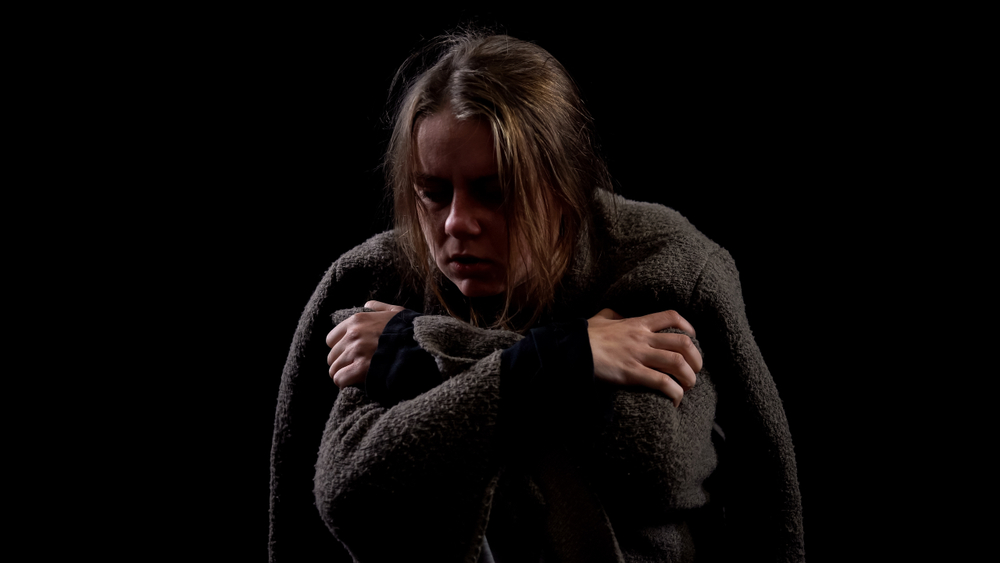 These symptoms may persist for weeks or even months after the drug use has stopped, making it difficult to distinguish between withdrawal symptoms and underlying mental health conditions. In such cases, a doctor might prescribe an antidepressant to treat symptoms. But this only worsens the situation since depression isn't the primary issue. Eventually, the patient might end up with issues like emotional blunting after stopping antidepressants.
The Negative Impact of Misdiagnosed Mental Illness
Misdiagnosing withdrawal symptoms as mental health can lead to psychological and physical health issues. It can:
Exacerbate the underlying condition
If a person is misdiagnosed with a mental health disorder and prescribed medication to treat that disorder, the medicine may not address the underlying issue of withdrawal, and the person's symptoms may persist or worsen. Moreover, when misdiagnosed with a mental health disorder, they may be prescribed medications that can worsen their withdrawal symptoms or cause new ones.
For example, benzodiazepines, often used to treat anxiety, are addictive and can worsen withdrawal symptoms if a person is already experiencing them. Misdiagnosis can also delay or prevent patients from receiving appropriate attention for their withdrawal, leading to worsening the underlying condition.
Potentially life-threatening consequences
Some withdrawal symptoms, such as seizures, delirium tremens, and respiratory depression, can be life-threatening if left untreated. But when these symptoms are misdiagnosed, and appropriate treatment is delayed or not given, the patient may end up with potentially life-threatening complications, including coma or even death.
Increase the risk of suicidal thoughts and self-harm scenarios
Withdrawal symptoms can lead to intense emotional distress and increase the risk of suicidal thoughts and self-harm scenarios. And the risk is even higher when healthcare providers misdiagnose the symptoms as mental health issues and offer inappropriate medication.
Psychological consequences
Misdiagnosis can also have psychological consequences, leading to a feeling of hopelessness and frustration for the individual. Patients with misdiagnosed mental conditions can end up feeling deflated, confused, and frustrated when they notice that the treatment prescribed is not working. Sometimes, they might feel hopeless or like failures and turn to drugs or alcohol to self-medicate. In extreme cases, they may self-harm or even commit suicide.
Increased risk to self-medicate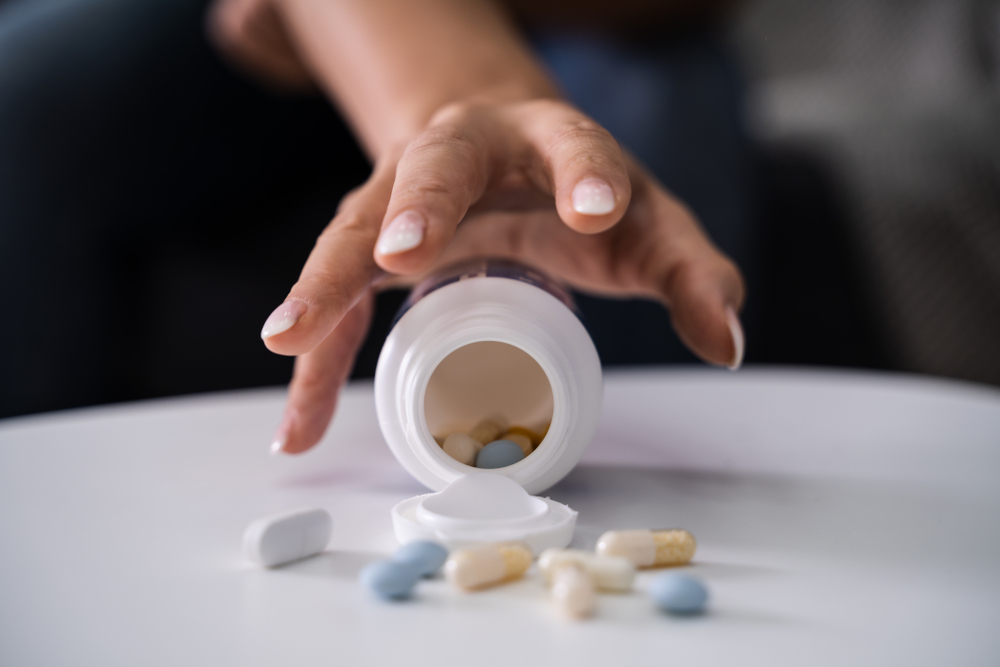 Mental health issues often co-occur with substance use disorders. In fact, according to the National Institute of Mental Health, people with Drug abuse issues may also struggle with mental health issues like bipolar disorder, ADHD, schizophrenia, and personality disorders. This is mainly because these co-occurring disorders share the same contributing factors, including environmental and biological factors.
A misdiagnosis, coupled with a lack of access to the proper psychiatric treatment can further drive one to addiction as they self-medicate to mask the symptoms, trying to make themselves feel better. Conditions like marijuana, cocaine, and opioid use disorder are common because they bring euphoria and escape from the reality of an undiagnosed mental issue.
Causes of Misdiagnosis of Withdrawal Symptoms
There are several potential causes of misdiagnosis of withdrawal symptoms, including:
Lack of knowledge: Some healthcare providers may not be fully aware of the symptoms that can arise during withdrawal or may not be familiar with certain drugs or substances that can cause withdrawal.
Misinterpretation of symptoms: Withdrawal symptoms can often mimic other medical conditions or psychiatric disorders, leading to misinterpretation of symptoms and incorrect diagnosis.
Incomplete patient history: A thorough patient history is essential to accurately diagnose withdrawal symptoms, as a patient's history of substance use or prior withdrawal episodes can provide important clues.
Co-occurring disorders: Patients experiencing withdrawal may also have co-occurring medical or psychiatric conditions that complicate the diagnosis process.
Bias or stigma: Healthcare providers may hold biases or stigmas against patients with a history of substance use, leading to dismissiveness or inaccurate diagnoses. According to the World Health Organization, people with mental health disorders, which include addiction, often face discrimination.
Limited diagnostic tools: Limited diagnostic tools are available for withdrawal symptoms, making it challenging to differentiate between different causes of symptoms.
Prevention and Treatment
Misdiagnosing withdrawal symptoms as mental health issues can significantly affect a patient's health and well-being. However, there are steps that healthcare professionals can take to prevent misdiagnosis and provide appropriate treatment.
One of the most critical steps to prevent misdiagnosis of withdrawal symptoms is to increase education and awareness among healthcare professionals. Healthcare professionals should receive education and training on the common symptoms of withdrawal to improve their understanding and ability to recognize them. This education can help reduce the number of misdiagnosed cases.
Open communication between healthcare professionals and patients is also essential. Patients should disclose their history of substance abuse and the extent of their withdrawal symptoms. This information can help healthcare professionals make a proper diagnosis.
Proper assessment and diagnosis of withdrawal symptoms are crucial to providing the correct treatment. Healthcare professionals should assess and diagnose withdrawal symptoms properly. This assessment can help identify the root cause of the symptoms, leading to proper treatment.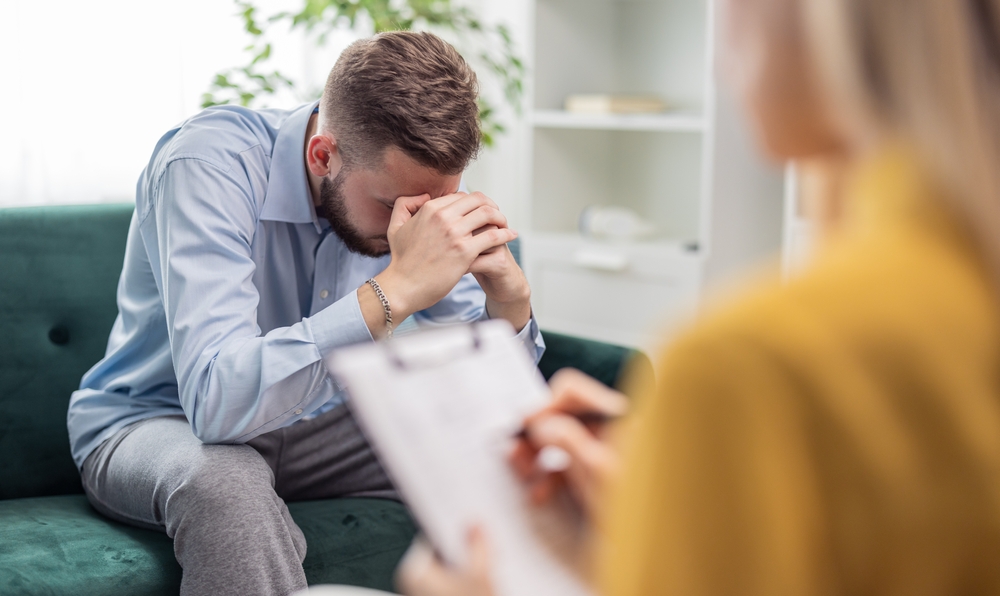 Once a patient is correctly diagnosed, the appropriate treatment can be administered. Treatment for withdrawal symptoms may include medications to manage physical symptoms, such as nausea, vomiting, and seizures. Behavioral therapies may also address psychological symptoms and help individuals manage their cravings and triggers. Patients can also try out natural remedies for antidepressant withdrawal.
At More Than Rehab, we offer comprehensive, evidence-based treatments to address withdrawal symptoms and support long-term recovery. Our treatment plans are personalized to meet each individual's unique needs and may include a combination of medications, behavioral therapies, and other supportive services. Therapies are especially critical in managing withdrawal as it helps patients handle stress better.
We offer a comprehensive assessment and evaluation process for misdiagnosed clients to determine the underlying causes of their addiction or related issues. This process involves gathering information about the individual's medical and psychiatric history, as well as their substance use, related behaviors and known side effects. If a client has been misdiagnosed, we work with them to re-evaluate their diagnosis and develop an appropriate treatment plan that addresses the underlying causes of their addiction or related issues.
We aim to provide personalized, compassionate care to help individuals achieve and maintain recovery. We are committed to providing the best substance abuse treatment and ongoing support and care to promote long-term success. Call us today. We are available to help 24/7.