How Chronic Pain Can Lead to Drug Abuse
Pain is a normal part of life. It is our body's reaction to illness or injury – a warning that something is wrong. Usually, pain lessens as soon as the body recovers. The hurting stops and things go back to normal. But this doesn't happen all the time. Not when it's chronic pain.
Chronic pain is a persistent pain that's ongoing and lasts longer than three months. It lingers on even after the illness or injury has gone away. Chronic pain can limit mobility and reduce strength, endurance, and flexibility. This may make it hard to get through daily activities and tasks.
Chronic pain may last for months or even years. It may feel dull or sharp, causing an aching or burning sensation in affected areas. The pain may be intermittent, steady, or on and off. According to the Centers for Disease Control, 20.4% of adults in the US had chronic pain in 2019.
Currently, it's the leading cause of long-term disability in the country, affecting about 100 million Americans. Studies show 1 in 4 people with chronic pain will develop chronic pain syndrome (CPS). This occurs when they experience mental health issues like anxiety and depression, on top of the pain.
Chronic pain symptoms
Chronic pain, like other long-term health issues, leads to complications beyond the physical symptoms. It causes depression, feelings of guilt, poor sleep, loss of interest in sex, suicidal thoughts, exhaustion, stress, and anxiety. The consistent pain makes it hard for one to manage tasks, keep up with work or attend a social gathering. This leads to problems with relationships and work. Some studies suggest that the severity of these issues is directly proportional to the pain.
How chronic pain leads to addiction: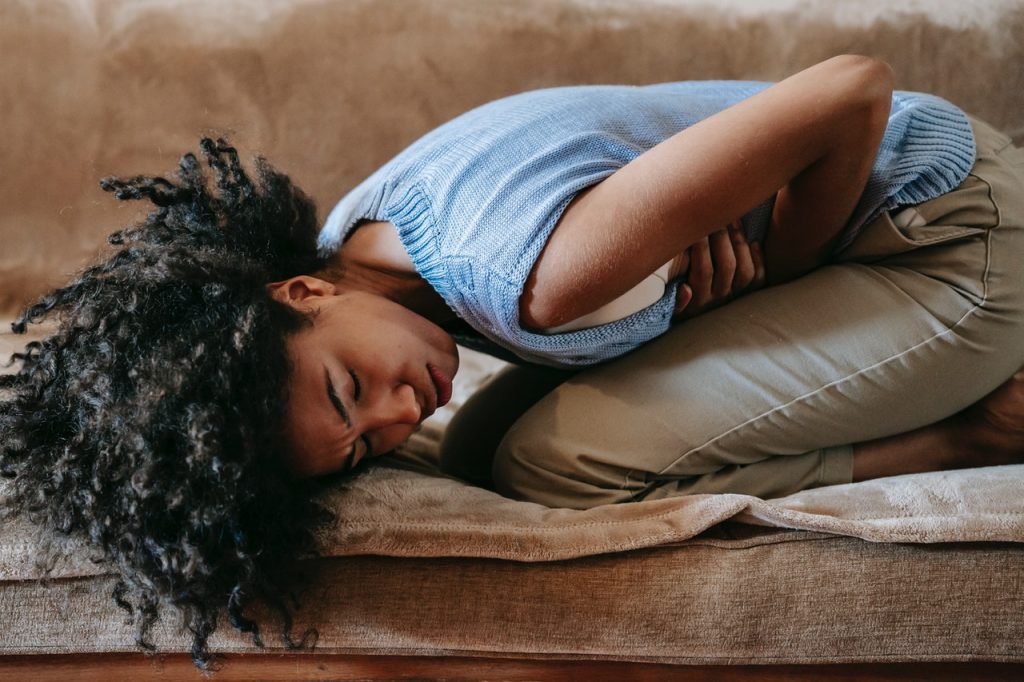 Chronic pain intensifies mental health issues that cause addiction
Many studies show a strong link between chronic pain and mental health issues. In one of these studies 10-87% of chronic patients had depressive and anxiety symptoms. Personality disorders are also common among these types of patients. Chronic pain and mental health disorders are linked because they both share neural pathways, making it hard for the brain to distinguish them.
In addition, chronic pain has some profound social and behavioral effects that feed into a mental health condition. Prolonged chronic pain causes social isolation that intensifies issues like anxiety and depression. That's where addiction comes in.
Experts are learning more and more about the strong link between mental health issues and addiction. According to NIDA, people who develop mental disorders are also diagnosed with substance use disorders. Another report by the National Bureau of Economic Research says that mental issues are responsible for the consumption of the following: 40% of cigarettes, 44% of cocaine, and 38% of alcohol.
Self-medication is by far the most common culprit behind most dual diagnoses. For example, a chronic pain patient with low energy takes crystal meth to increase their drive to get things done. Meth addiction can happen the first time it's used. To make things worse, the drug can cause horrible side effects on the body. Meth mouth is one of the most common physical side effects of meth use.
Treatment involves prescription opioids that can be highly addictive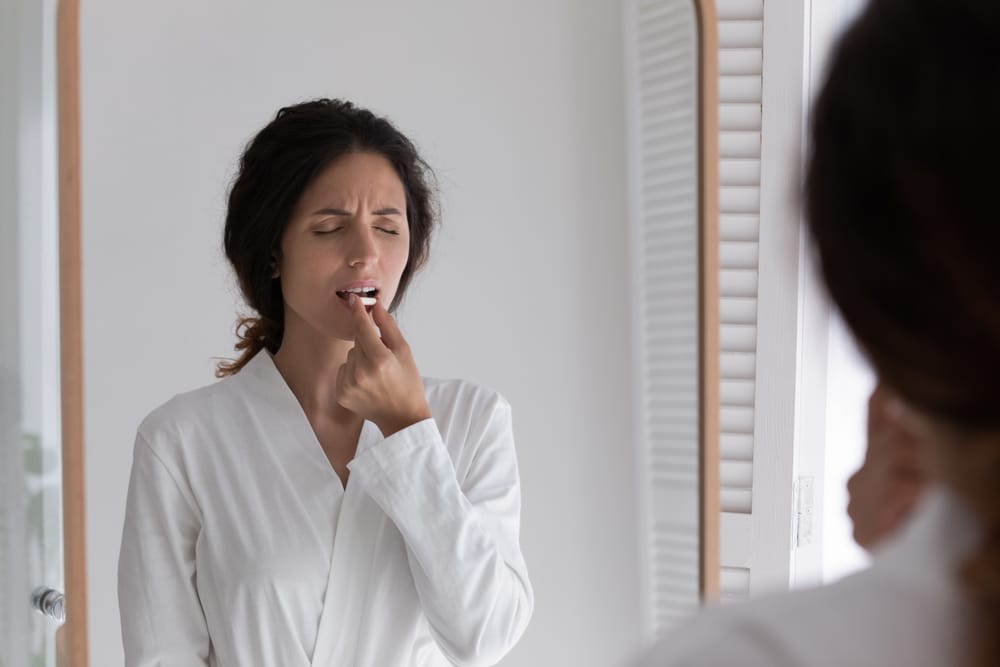 Prescription opioids are one of the common drugs that doctors prescribe for chronic pain issues. Since the early 1990s, doctors have been prescribing opioid painkillers like morphine, hydrocodone, codeine, and oxycodone for pain problems. These medicines manage pain well and can improve quality of life when used correctly. But unfortunately, anyone who uses opioids is at risk of developing an addiction.
Short-term use of opioid pain relievers rarely causes addiction. However, when a patient takes them for a long time (or incorrectly), they are likely to abuse the drug, develop tolerance and end up with addiction.
Opioids are highly addictive. They make the body and brain believe that the drug is necessary for survival. So the chronic pain patient will want to keep taking the medication. But as they develop a tolerance to the prescribed dose, they may find that they need even more medication to relieve the pain. This may lead to dependence.
This is why patients have to adhere to their doctor's recommendations at all times. Opioids are not only addictive but also potentially life-threatening. On average, opioid overdoses account for 90 deaths in America every day. According to WHO, 70% of drug use deaths are opioid-related – with over 30% of these deaths arising from an overdose.
Withdrawal symptoms cause patients to continue using drugs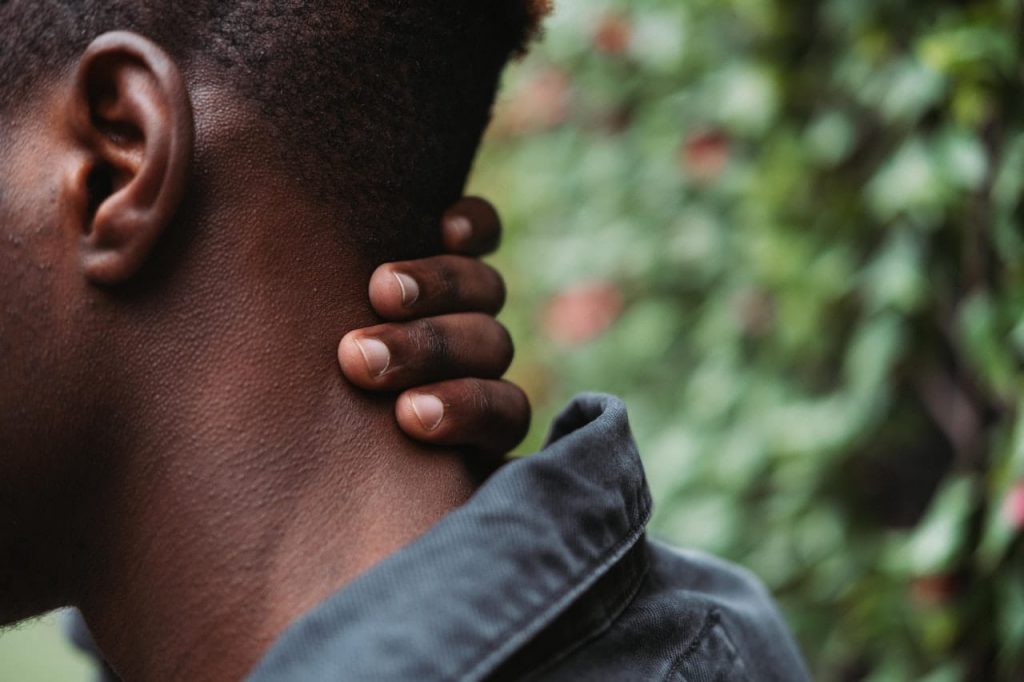 Many chronic pain patients become dependent on
prescription opioids
to avoid pain. But when one takes the medication for a long time, they become tolerant. Over time, the body needs more drugs to achieve the same effect. Extended use alters the way neural pathways work in the brain. And these neurons start depending on the drug to function.
As a result, the patient becomes physically sick when they stop using opioid medication. So, they use more drugs to avoid pain and withdrawal symptoms.
Patients try out alternative drugs to relieve pain
Prescription opioids are hard to obtain. Some patients may opt for alternative drugs that are cheaper and easily accessible – like morphine and heroin. Research suggests that misuse of opioid pain medicines like Vicodin and OxyContin may open the door for heroin use.
According to NIH, about 4-6% of those who misuse opioid medicines switch to heroin. But a staggering 80% of those who use heroin, begin by misusing prescription opioids.
Managing chronic pain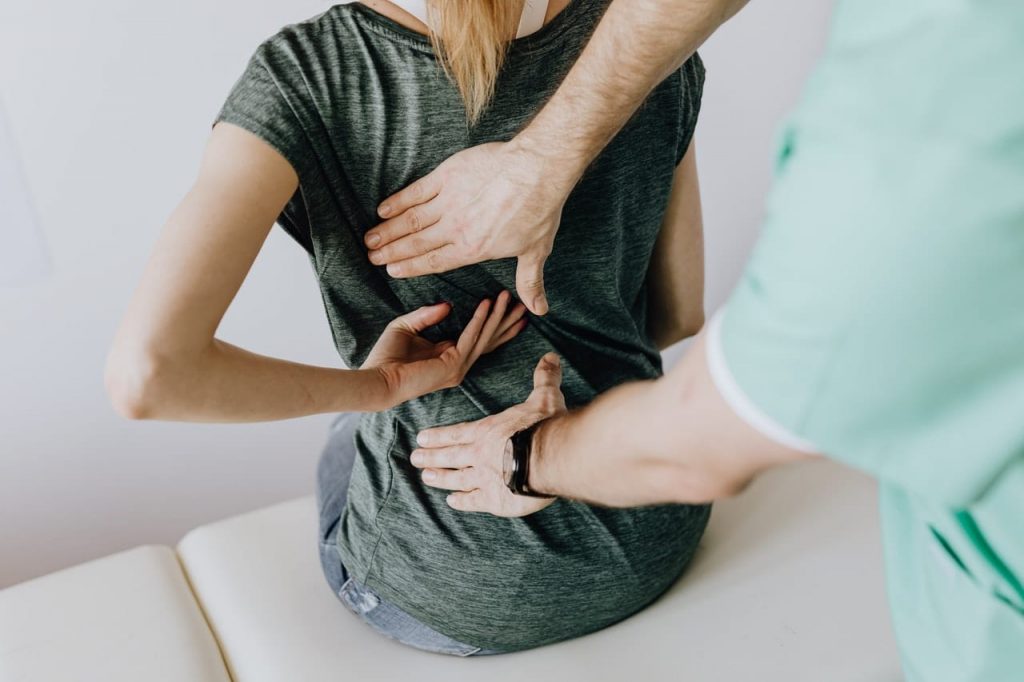 Prescription opioids are often the last resort for chronic pain management among non-cancer patients. Most patients benefit from psychological treatments, exercises, physical therapy, lifestyle changes, and NSAIDs. But in cases where opioid medications have to be prescribed, it is crucial that they work closely with their doctor to prevent it leading to drug abuse.
Patients who end up with drug use issues will benefit from addiction treatment. Treatment centers have qualified health care professionals who help address behavioral addictions. The best ones adhere to the guidance of the American Society of Addiction Medicine when treating co-occurring addiction and chronic pain issues.