If you think that the drug abuse trend in the great state of Texas has anything to do with its closeness to the Mexican border, you are right. Texas shares a 1,254-mile border with Mexico, which is a big factor in the state's drug problem, especially with the illegal drug heroin.
According to the National Drug Intelligence Center, Texas Drug Threat Assessment, this border area is widely used by the cartels to smuggle illicit substances to the United States. That's because most of is open, including state parks and this makes it difficult to constantly be monitored by enforcement agencies.
Large quantities of cocaine, heroin, marijuana, and meth are trafficked to the country through the border. Federal-wide Drug Seizure System (FDSS) research shows that the amount of drugs seized by officers in the state – most confiscated near or at the US-Mexico border – consistently surpasses that of any other region in the United States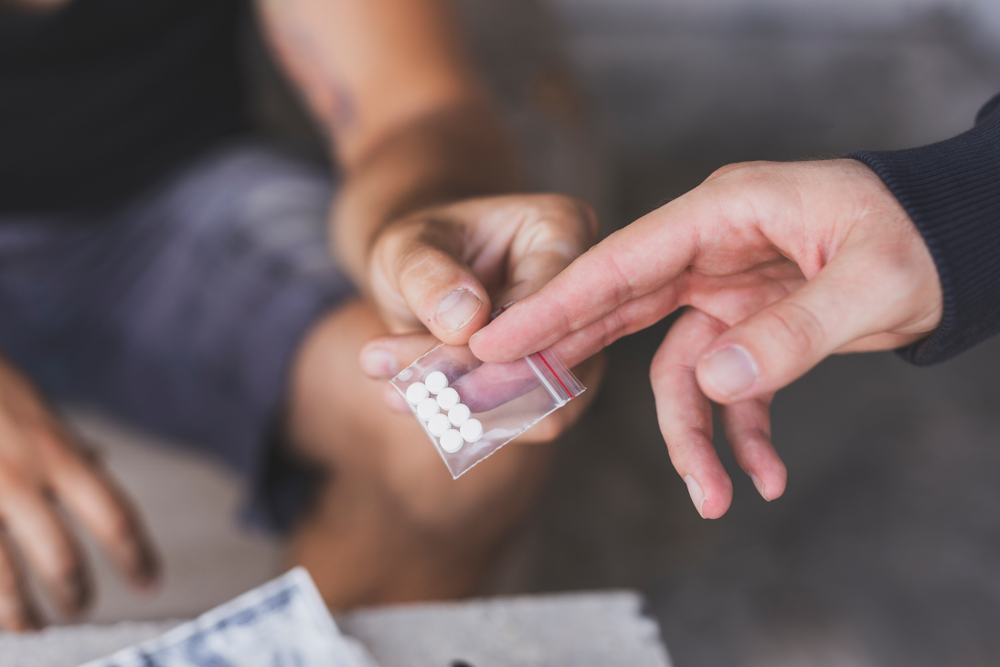 But despite the law enforcement effort, cartels still find creative ways of ferrying the drugs across the border, whether it's through roads, air, rail, water, or underground tunnels. And while smuggling happens anywhere across the border, commercial smuggling is prevalent in the Gulf of Mexico and the Rio Grande River.
Prescription opioids in East Texas
Illicit substances aren't the only drug problem in Texas. The seemingly safe prescription medicines are also frequently abused and can cause serious issues, like overdose and death. In 2018, there were 14,975 deaths involving prescription opioids in Texas, according to the National Institute on Drug Use. Although the national prescription opioid-involved death rates decreased by nearly 7% from 2018 to 2019, the Centers for Disease Control and Prevention reveal that more than 70% of the 70,630 deaths in 2019 involved opioids.
Prescription drugs produce feelings of calmness and euphoria when taken in large doses. And while they aren't meant to be taken this way, people may become tolerant over time and begin taking larger doses to feel the effect. This is part of the reason Texas law limits opioid prescriptions for acute pain to 10 days – with no refills allowed. A separate law also mandates physicians to check a state database to track whether patients with moderate to severe pain have already gotten the drugs elsewhere.
The regional needs assessment showed that the lifetime use rates for codeine syrup, Adderall, and benzodiazepines in the south- and northeast Texas were 15.5%, 4.4%, and 4.1%, respectively. Additionally, there were 7 prescriptions per 10 people in northeast Texas compared to 5.2 per 10 people statewide, according to the assessment.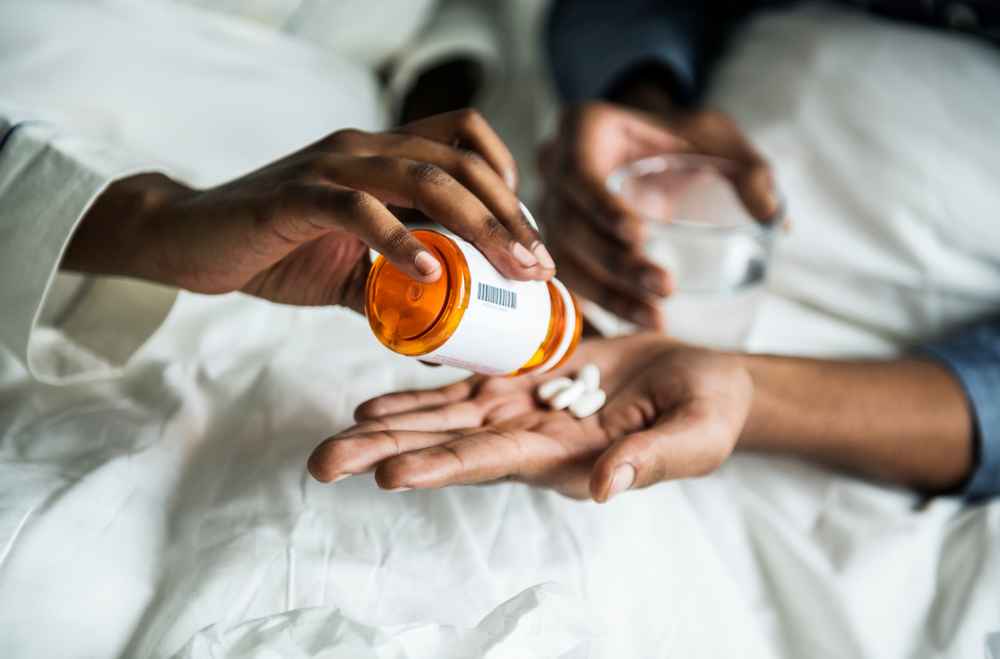 Examples of commonly abused prescription drugs in East Texas include:

Xanax
Adderall
Methadone
Vicodin
Oxycontin
Suboxone
Valium
Rypholin
Methadone
Misuse of prescription medicines is widespread, especially among adults and teens. Xanax misuse is particularly prevalent for teens. Houston, which lies in Southeast Texas, near the Gulf of Mexico and Galveston, is a source city for bulk quantities of pain medicines. Most of the supply comes from diverse activities at Houston's many illegal pill mills, organized pharmacy theft, and prescription fraud.
Counterfeit pill production
The rise of counterfeit pill production makes the prescription drug situation even worse. Fake Xanax and hydrocodone pills containing fentanyl and other synthetic opioids are increasingly being seized. These impure drugs can have severe side effects and lead to overdose and death in worse cases. In fact, reports show that misused opioids accounted for more deaths than any other drugs save for cocaine.
According to the DEA, fentanyl-laced counterfeit pills remain a leading cause of overdose deaths in East Texas and across the country. As cheap, potent fentanyl infiltrates the heroin markets, the drug will augment and supplant white powder heroin in different markets.
Texas is in the top five states for a total number of opioid-related deaths. It also has the second-highest opioid abuse-related health care costs, amounting to over $1.9 billion, according to the City of San Antonio Metropolitan Health District's overview. Hundreds of people die of overdose every day, and deaths involving schedule II drugs have outpaced those of heroin and cocaine combined since 2002. The crisis has led several East Texas counties, like Upshur, Titus, and Bowie, to hold drug manufacturers like Pfizer Inc., Purdue Pharma, and Johnson & Johnson responsible for the economic burden of opioid addiction.
Opioid addiction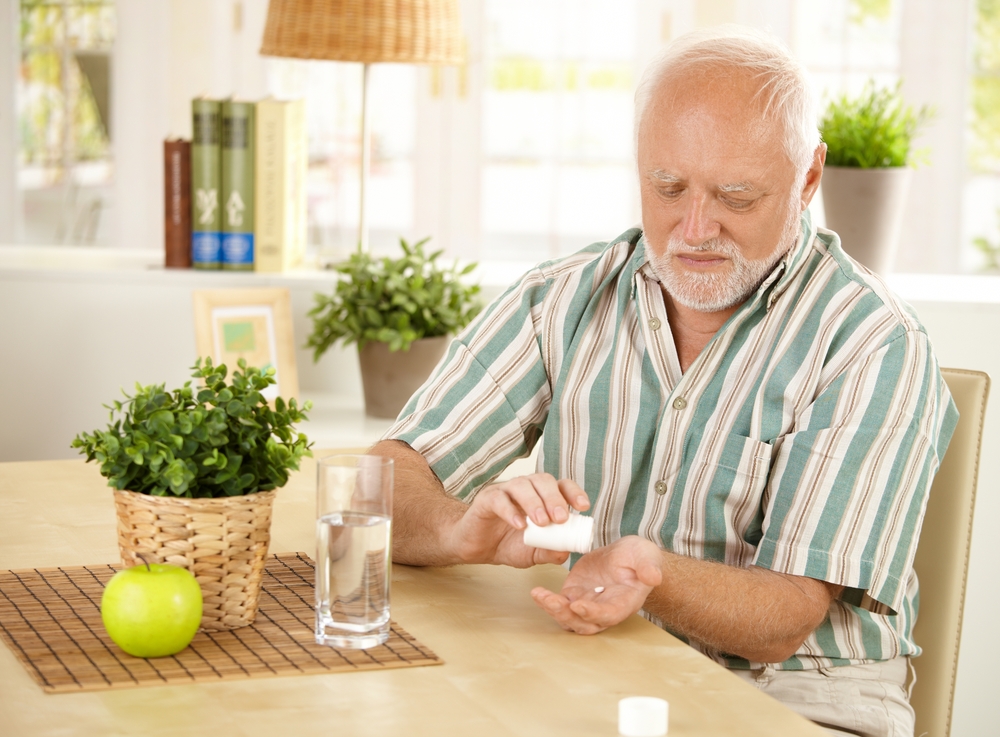 Opioids such as fentanyl, heroin, and pain medications are highly addictive because they activate powerful reward centers in the brain. These drugs activate opioid receptors on cells situated in many areas of the spinal cord, brain, and other body organs, particularly those involved in feelings of pleasure and pain. When they attach to these receptors, they block pain signals and flood the body with dopamine. This effect can reinforce the act of using the drug, making one want to repeat the experience.
Long-term use of opioids can cause some people to develop tolerance. In this case, they'll need higher and more frequent doses to achieve the desired effect. But this causes neurons to adapt so that they only work normally when the drug is present. The absence of the drug causes withdrawal symptoms, some of which are life-threatening. At this point, one is likely to rely on the drug to keep these symptoms at bay.
Treating opioid addiction
Chronic pain patients who develop opioid addiction need medical support to quit using the drugs. There are many inpatient and outpatient facilities in Trinity, Newton, Polk, Port Arthur, Tyler, Texas, etc., dedicated to treating people with addiction. Other programs, like the Deep East Texas Opioid Response Program, can also help with addiction care. Many of these programs use medications like buprenorphine or methadone to help individuals get off of opioids. In cases of opioid overdose, patients are given Naltrexone to flush out receptors to reverse the overdose.
Take advantage of the many resources available in the region to ensure you or your loved one is free from opioid addiction. The East Texas Council on Addiction and Drug Abuse is one such resource that acts as the first step for those seeking help. But you can also contact us today to learn how we can help you get off drugs and lead a clean, healthy life.