Dangerous Drugs That Mess With Your Temperature
Many drugs come with a long list of potential side effects, and some of these side effects can be pretty serious. One common side effect that is often overlooked is drugs' impact on temperature regulation.
Some drugs act as vasoconstrictors, which constrict the blood vessels and reduce blood flow. This can lead to an increase in body temperature. Other drugs cause the body to sweat more, which can also lead to an increase in temperature.
Part of the reason is that drugs affect the hypothalamus, a part of the brain that regulates body temperature. When the hypothalamus is affected, it can become difficult for the body to regulate its temperature properly, leading to hypothermia or hyperthermia.
Effects of temperature deregulations
Temperature deregulations can cause several unpleasant effects. For instance, some abusing drugs may:
Experience hyperthermia or an abnormally high body temperature, which can cause organs to overheat and break down.
Develop hypothermia or an abnormally low body temperature, which can cause the body's muscles and organs to shut down. Left untreated, hypothermia can lead to heart failure and even death.
Experience dehydration or overhydration, as the body cannot regulate its water levels properly. In extreme cases, this can lead to organ failure.
Display erratic behavior and mood swings, as the body cannot maintain stable levels of neurotransmitters.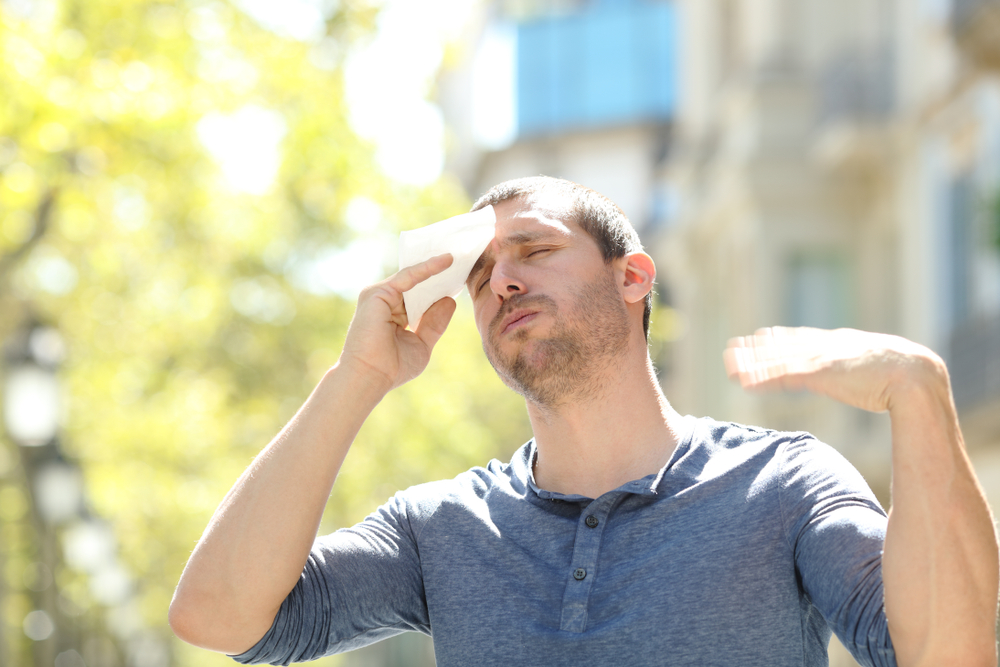 Temperature fluctuations can sometimes manifest as a general feeling of overheating or as a distorted perception of temperature. For example, someone high on methamphetamine may feel irresistibly compelled to strip off all their clothes, even in freezing weather. Similarly, someone intoxicated on alcohol may feel alternately hot and cold and may be unable to stop shivering or sweating.
Drugs that affect body temperature
While many drugs can increase body temperature, MDMA, cocaine, and opiates are some of the most popular illicit drugs on the club scene today. These drugs can produce powerful feelings of euphoria and energy, making them attractive options for people looking to party all night long. However, cocaine and MDMA can also cause potentially dangerous side effects, including overheating and dehydration.
Cocaine - hyperthermia
Cocaine is a powerful stimulant that can have several effects on the body, including increased heart rate, high blood pressure, and body temperature. In some cases, cocaine use can lead to hyperthermia or abnormally high body temperature.
MDMA (Ecstasy or Molly) - hyperthermia
Like cocaine, MDMA increases body temperature. The hypothalamus regulates the body's internal temperature, which is responsible for maintaining a balanced state between heating and cooling. When MDMA is taken, it causes the release of hormones that can interfere with the normal functioning of the hypothalamus. This can lead to overheating, as well as dehydration and electrolyte imbalance.
Ecstasy abusers are at high risk for hyperthermia, especially since they abuse the drug in active, hot settings like concerts and parties. Hyperthermia can lead to many health problems, including liver, heart, kidney failure, or death. However, drug overdose deaths involving MDMA are quite rare - unless they're laced with opioids like heroin or fentanyl. Still, ecstasy overdose deaths have occurred.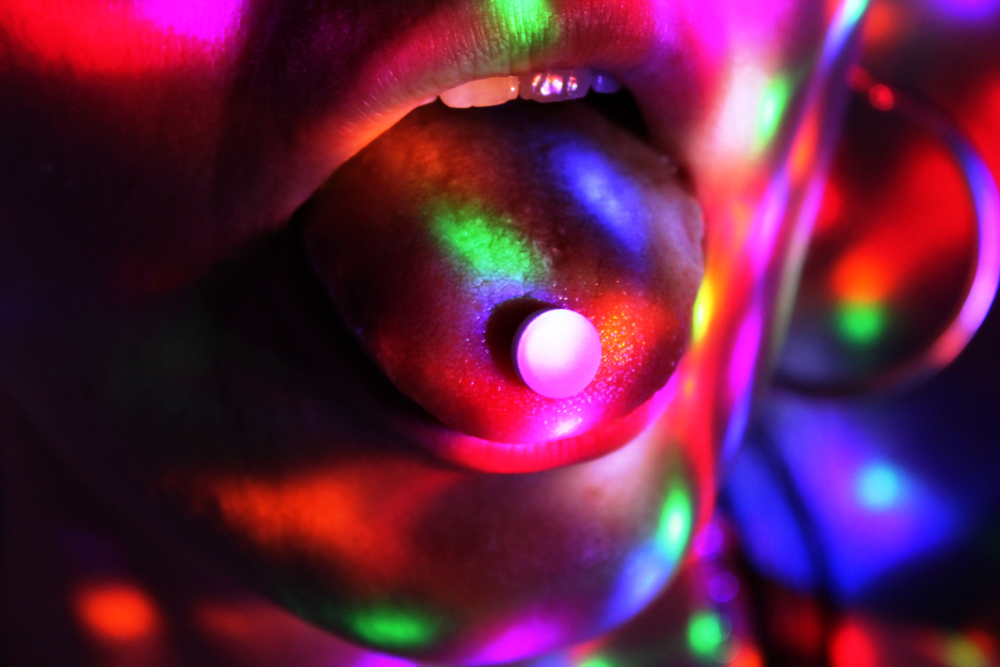 There are several mechanisms by which these drugs may produce hyperthermia.
Increased heat production
First, cocaine use can cause psychomotor agitation or excess movement and restlessness. This increased activity can lead to excessive heat production and a corresponding rise in body temperature. It can cause neuromuscular hyperactivity or overstimulation of the nerves that control muscle movement. This can lead to muscle contractions that generate heat and raise body temperature.
Cocaine and MDMA use can also cause seizures. Seizures are brief episodes of involuntary muscle activity that can generate a significant amount of heat and increase body temperature.
Impaired heat dissipation
Another reason for hyperthermia is that drugs like MDMA and cocaine impair the body's mechanism that helps to dissipate heat. When we're too hot, blood vessels in our skin open up to release heat and cool us down. This process is known as vasodilation.
Cocaine works by constricting blood vessels, which prevents vasodilation from occurring. As a result, heat cannot be released from the body, and the person's temperature continues to rise.
Hyperthermia can be extremely dangerous, and in some cases, it can lead to organ damage or even death. Studies show that many cases of drug overdose deaths involve cocaine. According to the NIH, 19,447 drug overdose deaths involved cocaine in 2020. In the same year, The Centers for Disease Control and Prevention revealed that 68,630 overdose deaths involved opioids.
Opiates - hypothermia
Opiates are a class of drugs that includes legal pain medications like morphine and illegal drugs like heroin. These drugs work by binding to opioid receptors in the brain, which helps to block pain signals. However, opiates also have other effects on the body, including preventing the sensation of heat or cold.
This can be beneficial for people in pain, as it can help to numb the area and make it feel less sensitive. However, it can also be dangerous, as it can make it difficult to know when you are overheating or getting too cold. This can lead to serious health problems, such as hypothermia or frostbite.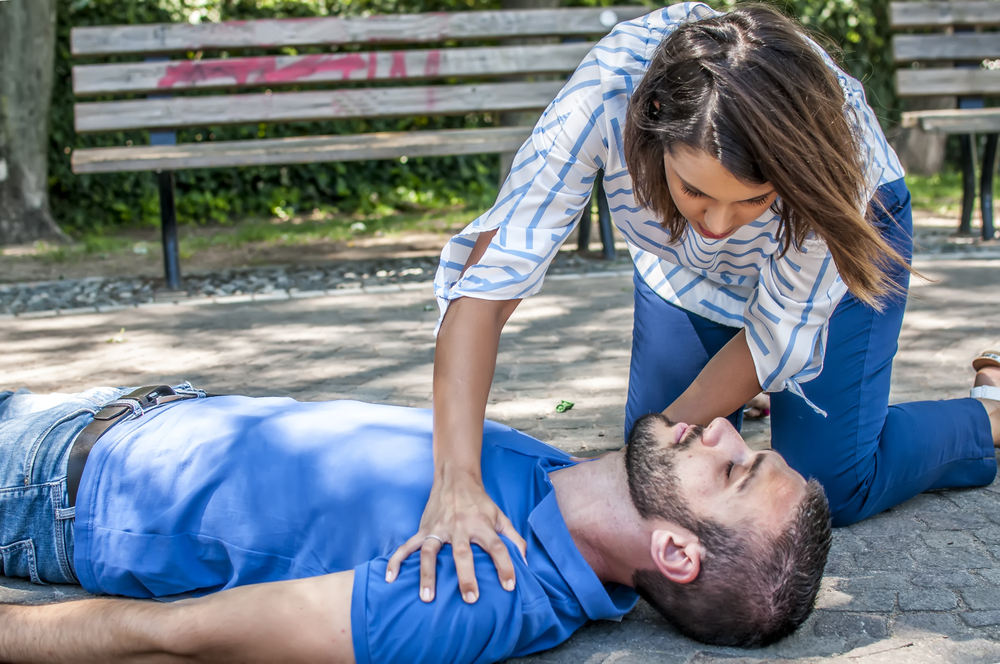 Mechanisms in which opiates and pain medications cause hypothermia
Hypothermia occurs because opioids slow down the body's metabolism, making it difficult for the body to generate heat. In addition, opioids can cause dilation of blood vessels, which leads to a decrease in body temperature. Hypothermia can be extremely dangerous, and it can even lead to death.
There are also ways to stay safe when using these drugs, like drinking too much water, taking breaks often to cool down in a cooler or air-conditioned place and being aware of the signs of overheating, which include nausea, headache, dizziness, and rapid heartbeat. If you notice extreme signs of ecstasy or cocaine abuse, you should consider calling 911 for medical help immediately.
Addiction treatment is essential
Substance abuse can have dangerous consequences for the abuser and those around them. If you or someone you know is struggling with addiction, please reach out for help. There are many resources available to get treatment for drug abuse, and it's never too late to seek assistance. Don't let substance abuse ruin your life or the lives of those you love. Get help today.