Opiates are a class of drugs that include both illegal drugs such as heroin and prescription medications such as morphine and codeine. Made from the poppy plant, these powerful substances work by binding to receptors in the brain, triggering feelings of euphoria and reducing pain.
While opiates have long been used for their therapeutic properties, they are also widely abused for recreational use. In fact, opiates are some of the most commonly abused drugs in the United States, with heroin addiction rates skyrocketing in recent years.
According to the National Survey in Drug Use and Health 2019 report, 10.1 million people aged 12 or older misused opioids. 9.7 million misused prescription pain relievers, and 745,000 people used heroin. Sadly, overdose deaths involving opioids increased from about 70,029 in 2020 to 80,816 in 2021.
Most of these overdose deaths involved synthetic opioids like fentanyl, which is now often added to street heroin to increase its potency. Fentanyl is 50 to 100 times more powerful than morphine, making it extremely dangerous and highly addictive.
Chasing the Heroin High
The powerful effects of heroin are impossible to resist for many people. Once someone takes the drug for the first time, they quickly become hooked on its potent high and find themselves chasing that feeling over and over again. This process is fueled by different aspects of addiction, like withdrawal symptoms, tolerance, and cravings.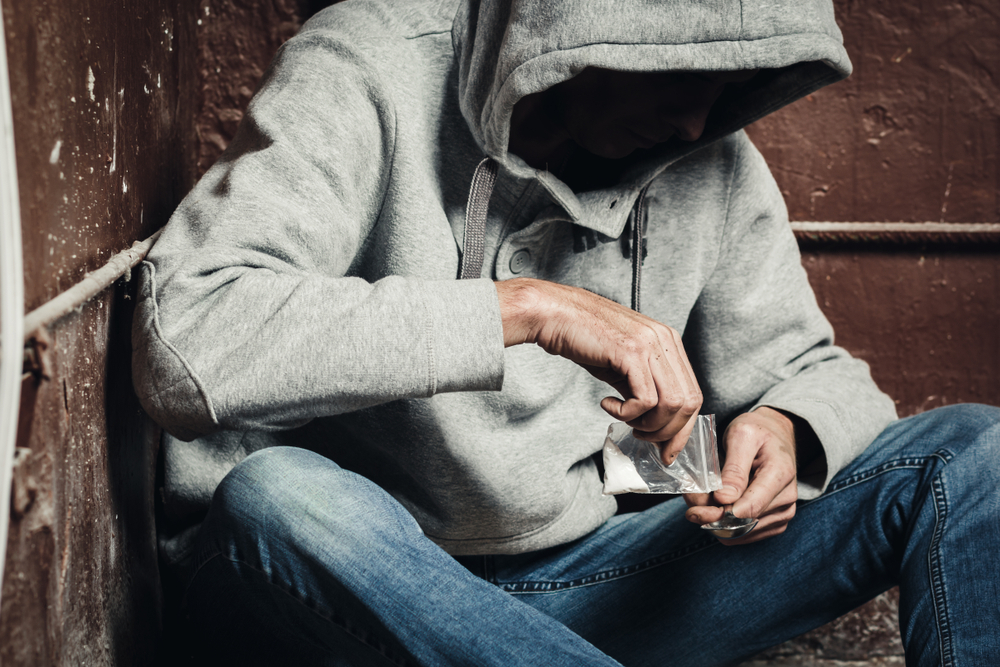 Withdrawal symptoms set in when a person stops using heroin or reduces their dosage. These symptoms can be both mental and physical and vary in intensity. They can include everything from anxiety and irritability to nausea and diarrhea. In some cases, heroin withdrawal symptoms can be so severe that they lead people back to drug use to get rid of the uncomfortable feelings.
Tolerance occurs when a person needs increasingly larger doses of heroin to get the same effects. As tolerance builds, people start to experience withdrawal symptoms more often, even if they're still using the drug. This can create a never-ending cycle of addiction in which people are constantly chasing that initial high while also trying to avoid withdrawal symptoms.
Cravings are another major factor in heroin addiction. These strong desires for the drug can be triggered by anything from seeing drug paraphernalia to hearing someone mention heroin use. Cravings are often so intense that they lead people to use heroin, even when trying to quit.
Ultimately, these factors leave little room for choice or willpower on the part of the person abusing heroin. Instead, they become driven by a compulsion to abuse this dangerous drug in an attempt to recreate that initial euphoric rush again and again.
Understanding Heroin Addiction and How it Happens
At the chemical level, heroin is very similar to opioids like morphine and codeine. Like these drugs, it works by activating opioid receptors in the brain and triggering the release of large amounts of dopamine. This flood of dopamine produces a potent sense of euphoria, which is why so many people are drawn to heroin in the first place.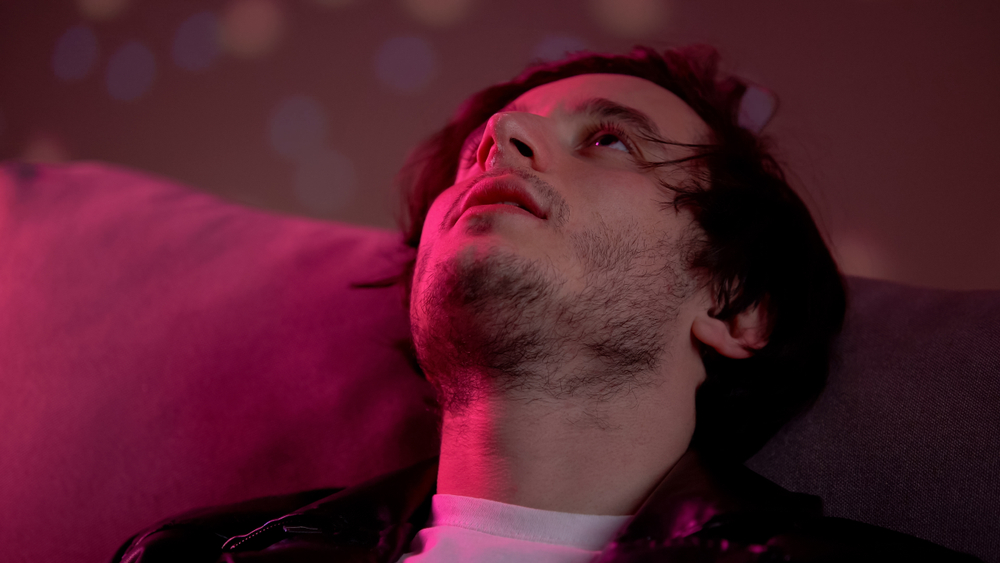 However, this intense pleasure also causes addiction to develop and flourish. In the long term, repeated heroin use causes changes in the brain that make it difficult to experience normal feelings of happiness or pleasure without using the drug. This drives people to continue abusing heroin even when they are fully aware of its harmful effects.
In addition, repeated exposure to heroin can lead to tolerance and dependence, both physical and psychological factors that severely complicate the recovery process. Heroin withdrawal issues are persistent and difficult to overcome.
Eventually, one develops an addiction and cannot live without the drug. This is when people start doing things they would never have done before to get their hands on heroin. They may steal from family or friends, lie, cheat, or engage in other illegal activities to get money to buy more drugs. Heroin addiction can happen in less than a week, depending on the frequency of use and purity.
Risk Factors for Heroin Addiction
When most people start abusing opioids like heroin, they assume they're in control and can handle it without getting addicted. But like other mental health issues, substance use disorder can take over a person's life without warning. Some people are more vulnerable to addiction than others, and certain risk factors can make someone more likely to develop a problem with heroin. These include:

1. Family history of addiction or mental illness
2. Childhood trauma or abuse
3. Previous substance abuse
4. Mental health disorders like depression or anxiety
5. A difficult or abusive home life
6. Peer pressure or a desire to fit in
7. Access to drugs
8. Curiosity about drugs
Treatment for Opioid Addiction
Treatment is essential if you or someone you love is addicted to opioids like heroin. Opioid addiction is a serious condition that can lead to overdose and death, but there is hope. With the right treatment plan, people can recover from drug addiction and go on to lead happy, healthy, and productive lives.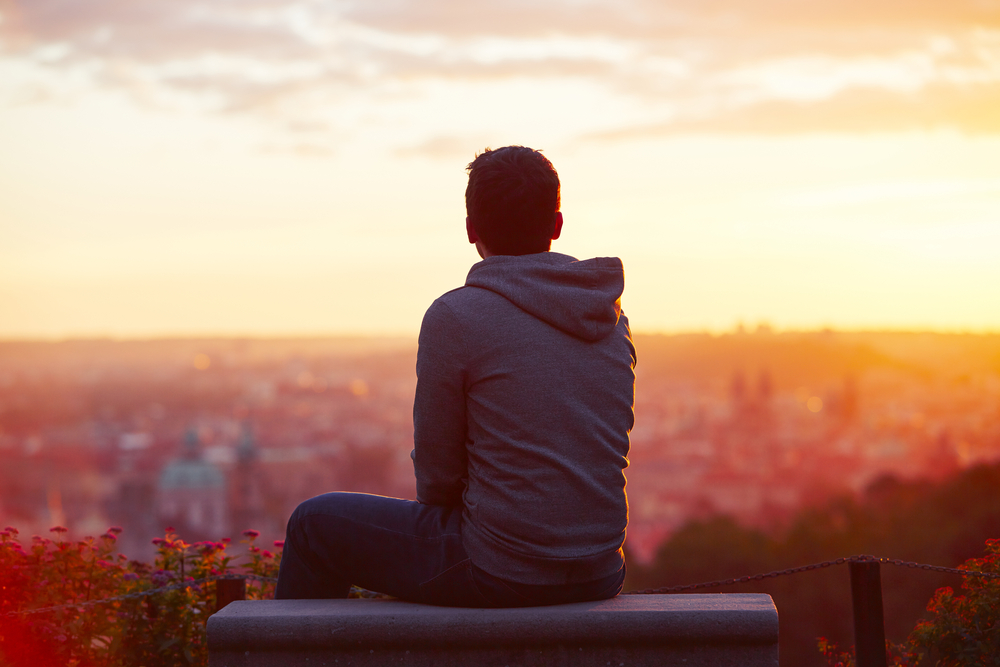 Heroin addiction treatment often consists of detox, followed by rehabilitation and therapy. Detox is the first step in treatment and involves getting rid of all traces of the drug from the body. This can be a difficult and uncomfortable process, but it is necessary on the road to recovery and long-term sobriety.
After detox, people usually enter a rehabilitation program. Rehabilitation programs can last for 30 days or more, and they typically involve group and individual therapy, support groups, and other activities designed to help people recover from addiction. Cognitive behavioral therapy is a common approach used in heroin addiction treatment, as it can help people change the thoughts and behaviors that lead to drug abuse.
Patients with dual diagnosis, meaning they suffer from both addiction and another mental health disorder, may need to receive treatment for both conditions at the same time. This is because treating one condition without the other can often make relapse prevention difficult.
Heroin is an extremely addictive drug. If you or someone close is struggling with a heroin addiction, More Than Rehab is always there to help. Give us a call. We are available 24/7, 365 days a year.