Tremors & DIMD (Drug-Induced Movement Disorders)
Drug use harms the health of drug users. One common symptom reported or seen in drug addicts is tremors, also called Drug-Induced Movement Disorders (DIMD). The tremors may or may not be apparent to the drug users. The severity generally depends on the extent of addiction.
Drug abuse is currently at an all-time high. According to National Center for Drug Abuse Statistics, 12.9 million Americans aged 12 years and above have abused illicit drugs at some point in their lives. A report by the National Institute on Drug Abuse revealed that in 2020, approximately 92,000 U.S citizens died from a drug-related overdose of both illegal drugs and prescription opioids.
There is a bidirectional relationship between substance abuse and movement disorders. Some movement disorders develop due to acute use of alcohol or drugs, while others result from withdrawal from drugs.
Common illegal drugs that cause Drug-Induced Movement Disorders (DIMD) are cocaine, opioids, amphetamine, and heroin.
Symptoms of drug-induced tremors interfere with the performance of day-to-day motor tasks, interpersonal communication, and social functioning. Additionally, Drug-Induced Movement Disorders will interfere with your quality of life.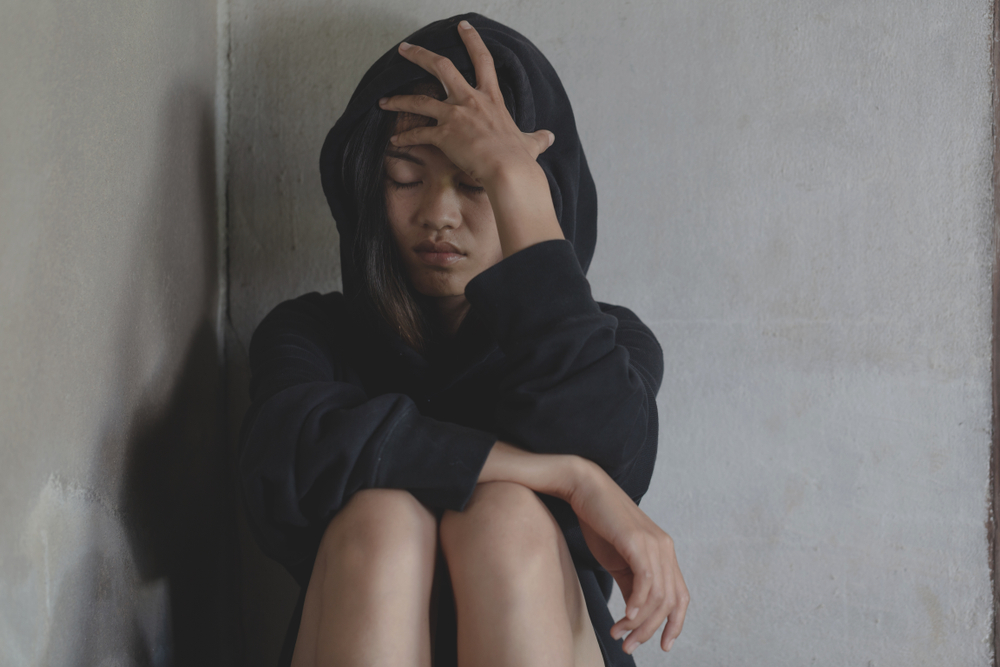 Movement Disorders
There are two broad categories of movement disorders:
Hyperkinetic disorders are characterized by excess movement. They include dystonia, tremor, myoclonus, akathisia, tics, and chorea. Hyperkinetic disorders interfere with your day-to-day activities, and you may find it challenging to perform easy tasks. In addition, drug use can result in hyperkinetic disorders.
On the other hand, hypokinetic disorders are characterized by lack or absence of movement due to weakness.
Most movement disorders will develop due to neurological disorders. Some instances of these can manifest in people addicted to drugs or those who are experiencing withdrawal symptoms when they stop using drugs. A drug-induced movement disorder is a substance use disorder.
Drugs That Cause Tremors Or DMID
As mentioned above, drugs can cause tremors or DIMD. The drugs that tend to cause tremors or Drug-Induced Movement Disorders (DIMD) after acute use or during withdrawal are:
Cocaine
Alcohol
Opioids
Amphetamine
Heroin
Here is how the various drugs will affect you.
Cocaine
Cocaine abuse has numerous adverse side effects on the body, such as involuntary tremors.
Cocaine blocks the dopamine transporter. Consequently, it prevents the reuptake of dopamine, increasing extracellular dopamine levels.
Your body's dopaminergic system affects various processes, including movement control and cognition. Therefore, when cocaine increases your extracellular dopamine levels, your dopamine levels significantly decrease, affecting your motor function.
The involuntary movements in cocaine addicts or recovering addicts are due to locomotor sensitization. This can occur when you repeatedly, or even intermittently abuse cocaine.
The most visually dramatic movement disorder caused by cocaine is transient chorea, also called crack dancing and buccolingual dyskinesias.
Crack dancing is characterized by involuntary limb movements that last for several days at a time. If you are an addict, the spontaneous movements may not seem apparent to you.
Cocaine abuse may also cause subtle parkinsonian symptoms like tremors at rest. The said symptoms may persist during withdrawal.
Opioids
Like most commonly abused drugs, opioids raise dopamine levels by blocking the inhibitory gamma-aminobutyric acid (GABA). Dopamine abuse may result in restless leg syndrome (RLS) and tremors.
Opioid abuse may also cause quick, involuntary muscle jerks, also known as myoclonus. Again, it would be best to seek medical attention if you experience these symptoms.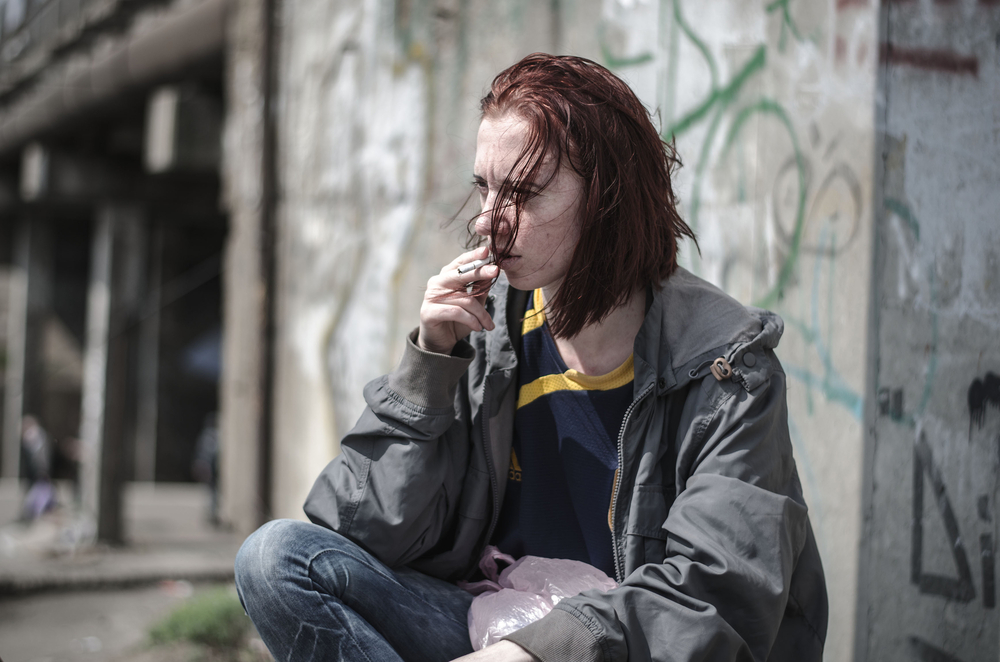 Alcohol
Alcohol abuse may result in alcohol shakes, also called jitters or tremors. Often, the tremors occur when a person dependent on alcohol stops taking alcohol.
Alcohol tremors primarily affect the hands, but they affect the legs and arms in some circumstances. The tremors manifest approximately 8 hours after you stop drinking and peak about 30 hours after your last drink.
When you abstain from alcohol, you may experience a tremor similar to an essential tremor. However, alcohol tremors have a higher frequency, mainly involving the hands.
These tremors can effectively be treated with propranolol.
Alcohol abuse may also cause bilateral flapping tremors, characterized by arrhythmic interruptions of sustained voluntary muscle contraction.
Unfortunately, the tremors may also indicate a more serious underlying issue. Alcohol tremors are a symptom of Wernicke-Korsakoff Syndrome, a medical condition that can easily result in death.
Tremors may also result in other symptoms like depression and anxiety, which may have severe consequences.
There are different treatment options for alcohol tremors. It is crucial to seek professional help to settle for a treatment plan that best suits your needs. Common medications used to treat alcohol tremors are Thiamine, Benzodiazepines, and Propranolol.
Amphetamine
Amphetamines bind and reverse the dopamine transporter (DAT) function. Consequently, they inhibit reuptake, releasing dopamine at the mesocorticolimbic dopaminergic nerve terminals. This stimulation may cause tremors, ataxia, and agitation. In extreme cases, it may also induce intracranial hemorrhages, comas, or seizures.
Methylenedioxymethamphetamine (MDMA), better known as ecstasy, is also known to cause movement disorders in addicts.
Heroin
Heroin is an addictive opioid that causes severe withdrawal symptoms. One of the most common symptoms in heroin addicts is tremors.
Luckily, heroin addiction is treatable. Several treatment options are available for those struggling with heroin addiction, including pharmacological treatment and behavioral therapy. You may have to undergo both pharmacological treatment and behavioral therapy to make a full recovery. The treatments clear the tremors with time.
Get Your Life Back On Track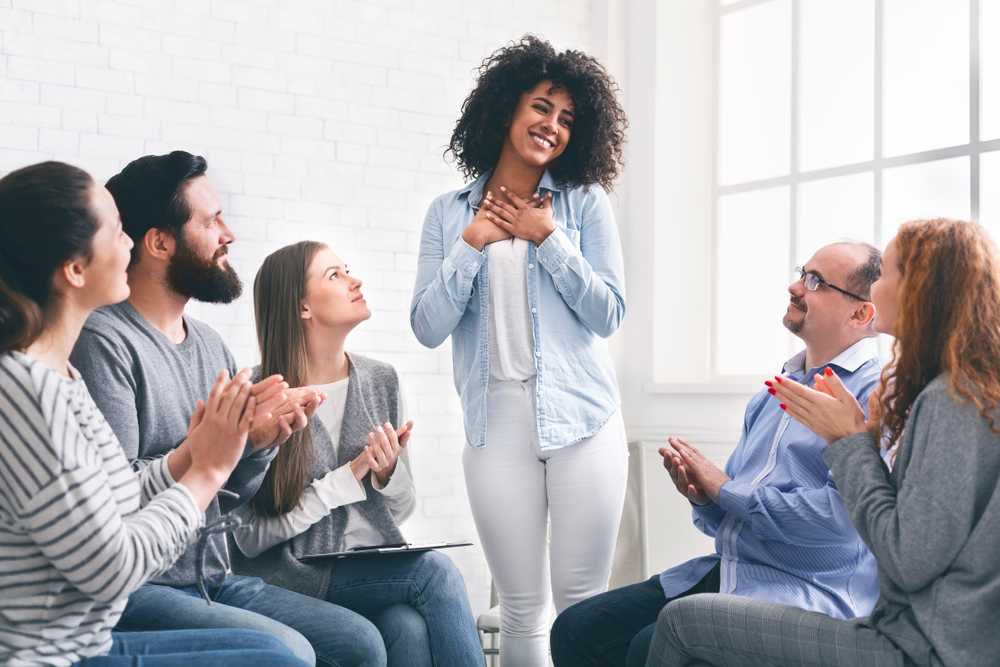 Tremors or Drug-Induced Movement Disorders (DIMD) may harm your quality of life and general well-being. You may find it challenging to perform easy tasks, which may, in turn, affect your social functioning and interpersonal communication. You may also lose your independence as you'd need help performing easy tasks.
If you believe you or your loved one's movement disorder results from drug use, it is best to seek professional help. A professional drug rehabilitation program will help by offering advice, providing a correct diagnosis, or discussing treatment options.  
More Than Rehab offers high-quality, individualized treatment to anyone struggling with addiction. Additionally, we treat any co-occurring disorders to improve your quality of life.
We have both inpatient and outpatient treatment programs, so you are free to select a program that suits you best.
Our experts will offer support and walk you through the challenging recovery process. Contact us anytime, during the day or night, to talk to us and start your recovery journey. Our friendly staff is always ready and willing to listen to you and answer any questions you may have.