The holiday season for most recovering addicts can be the hardest time of the year, especially on New Year's Eve. Holidays in the United States are quite often characterized for their excess. Excessive partying, binge drinking, even excessive spending and worrying about debts and other responsibilities can cause a great amount of stress during this time of year.
As the year comes to a close, Christmas decorations are coming down and many people in recovery may be experiencing stress about the biggest party night of the year: New Year's Eve. For many it is a conundrum of questions: avoid parties altogether? Or risk experiencing loneliness, guilt and shame by staying home alone? While there is no clear cut answer for these questions that would be suitable for everyone in recovery, there are positive and negative aspects to both of those strategies. Each one can release a unique set of triggers, so the best thing you can do is be prepared for either scenario.
Have a Plan to Stay Sober: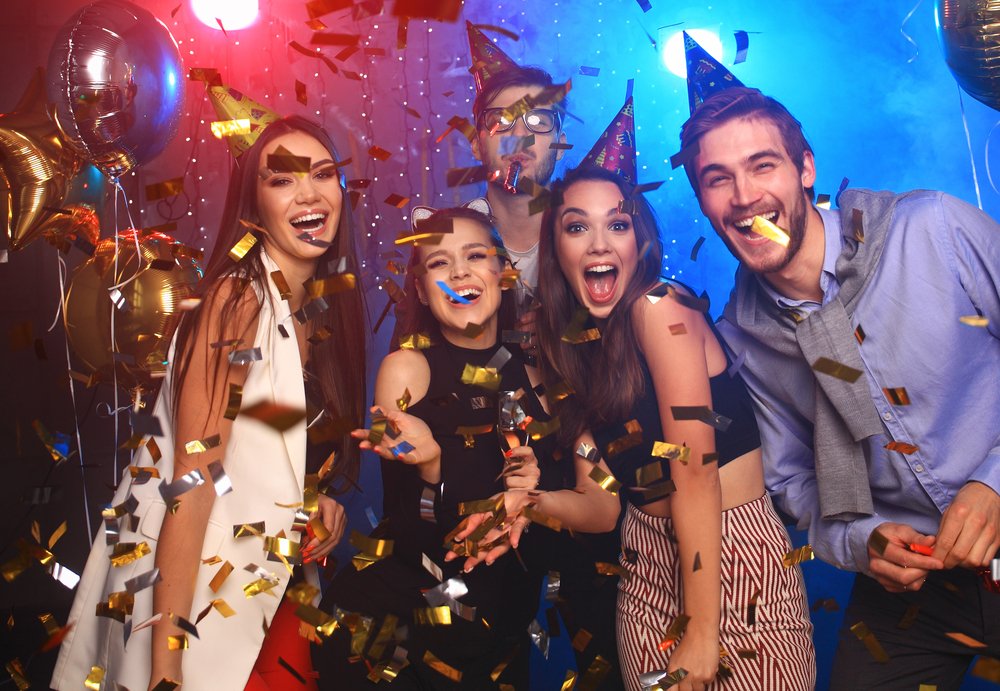 If friends are asking you to go to parties for New Years Eve, you may be fearful that the champagne toast at midnight may be too much temptation for you to resist. Maybe you'll run into an old friend who you used to get wasted with. Or you could see a past lover for the first time since your newfound sobriety. Either way parties can set you up for temptations and triggers that many in recovery programs are not ready to overcome yet.
If you have plans to stay home alone for the big night, this could be a potentially stress-inducing situation as well. Leaving yourself alone and isolated when everyone else is being social and celebrating can cause negative thoughts and emotions, which can be triggers in and of themselves. The loneliness can lead toward guilt and shame, which is no fun to experience alone. Many tend to either romanticize their past substance abuse, only remembering the good times or beat themselves up over their past mistakes, suffering alone in grief while everyone else seems to be enjoying themselves.
Again, preparation is essential so you are not caught off guard, without a plan. While many people experience major FOMO (fear of missing out) on New Year's Eve, there are plenty of alternatives to celebrating with alcohol and drugs. Think about how good you'll feel on the first day of the new year, if you aren't in bed all day, nursing a nasty hangover. While that sounds like a positive plan, you should be mindful of your strengths and weaknesses in your recovery. It is a good idea to keep yourself away from potentially dangerous situations, so let's explore some alternatives to celebrating the new year without alcohol or drugs.
Enjoy a night on the town.
Plan a night out with a close friend or relative that positively affects your mental stability and health. Go out to dinner, or a movie and enjoy time away from the house. These are good options because in these scenarios, drinking alcohol isn't the primary focus of either of these activities. You could also go to an amusement park, grab a cup of coffee, or go to a fun kid's attraction like miniature golf or a video game arcade. Many of these places don't serve alcohol, but even if they did, you wouldn't notice because the activities there are so much fun. Hanging out with people who understand your struggle and your desire to remain sober is key.

Enjoy a night at home.
You don't want to isolate yourself alone on New Year's Eve, so take the chance and invite people over to your house to play games, watch movies or even eat some really good food. Staying in with friends or family will definitely help you keep your mind off of partying on the biggest party night of the year. Just make sure you have good company to keep your night a positive one. If you do not have anyone to come over, make a plan to have someone to talk to if you need it. This could be a sponsor, friend or relative who cares about you.
Volunteer for a local charity.
If you don't have anyone to come over or spend your evening with, this would be a great opportunity to help your community. You might even meet other like-minded people in the process. Volunteering your time can have a very positive impact not only on your community but on your mind and soul as well. There's nothing as rewarding as helping someone who is less fortunate. If you love animals, many animal shelters accept help with people coming to walk dogs and pet cats. These activities help the animals maintain social skills while they await adoption. Spending time with pets is also going to make you feel good as well.
If you do find yourself going out with friends to a party, or any place where alcohol is served, there are some things you can do to help you get through the night sober. Bring your own drinks to the party and always have a non-alcoholic beverage in your hands. This will greatly help reduce the temptations that may come up at a social gathering. Being prepared with an exit plan is another good strategy to help keep you sober during the new year's celebration. It is important to remember that you are responsible for your own sobriety. If triggers surface at the party or a bar, do not be afraid to simply leave.
Being honest with yourself and your needs throughout your recovery journey is essential to continue working the program. Having a plan is an essential component of any successful sobriety. Be mindful of relapse and have a relapse prevention plan in mind. Let your friends and family know when you need help. Devise a comprehensive relapse prevention strategy and do not be overcome with temptation.
Looking at your recovery during times of celebration can help you maintain your sobriety and keep you away from drugs and alcohol. If you need help throughout any step of the process, do not hesitate to call us. We are here for you 24/7.
(888) 249-2191