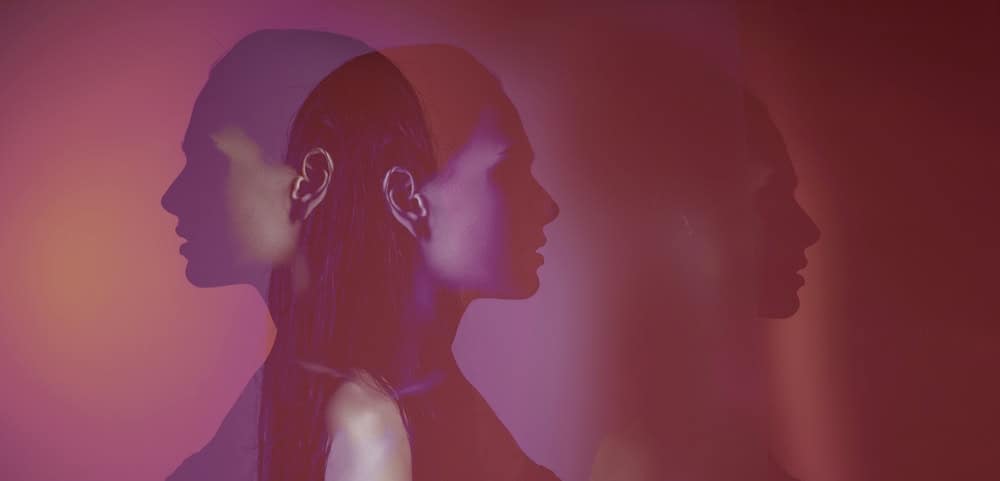 It's not uncommon for people with addiction to experience mental health issues such as anxiety, depression, bipolar disorder, post-traumatic stress disorder (PTSD), schizophrenia, or others. In fact, according to the Substance Abuse and Mental Health Services Administration, about 9 million people have dual diagnosis. Despite this, only 7% of these people get treatment for both conditions, and 60% receive no treatment.
What is Dual Diagnosis?
Dual diagnosis, also known as co-comorbidity or co-occurring disorders, refers to the simultaneous presence of a substance use disorder (SUD) and a mental health disorder in an individual. In other words, it's when someone simultaneously deals with addiction and a mental health condition.
This can involve various combinations of diseases, such as depression and alcoholism, anxiety and cocaine addiction, bipolar disorder and opioid dependence, and many others. It's essential to understand dual diagnosis because the presence of one condition can often complicate the diagnosis, treatment, and recovery of the other.
Signs and Symptoms of Co-Occurring Disorders
Mental and substance use disorders often overlap, making it hard to know if you're dealing with a dual diagnosis. But there are some common signs to watch out for, including:
Suicidal thoughts
Withdrawing from loved ones
Withdrawal symptoms when trying to quit without professional help
Difficulty in maintaining healthy relationships
Money problems due to loss of employment or neglect of responsibilities
Rapid changes in mood or emotions
A decline in physical health due to neglect or substance use
Participatin in risky behaviors without considering the consequences
Reluctance to engage in or comply with treatment plans
Why Addiction and Mental Illness Co-Occur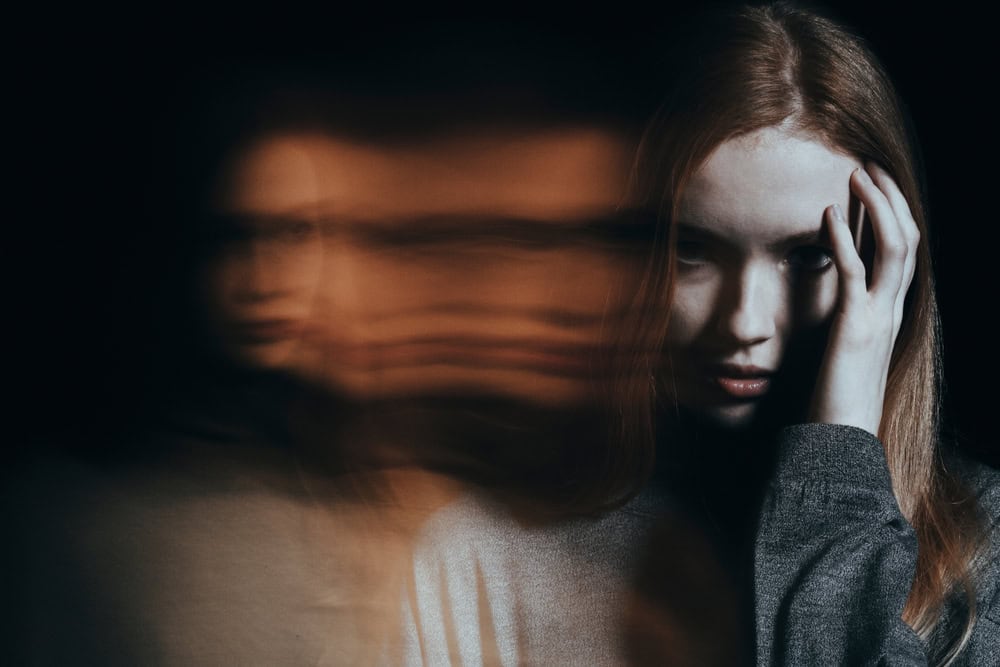 SUD and mental health disorders interact in complex ways; each condition can influence and worsen the symptoms of the other. But this does not mean that one necessarily leads to the other, even when one condition appears first. Here are some factors that contribute to the co-occurrence of addiction and mental illness:
Shared Risk Factors
Both addiction and mental health disorders can arise from shared risk factors, such as genetics, family history, childhood trauma, and environmental factors. Evidence shows that about 40-60% of someone's vulnerability can be attributed to genetics. So, a person with a genetic predisposition to depression might also have a genetic susceptibility to addiction. Besides, some drugs trigger symptoms of certain mental illnesses – like how marijuana increases the risk of psychosis.
Self-Medication
Some individuals with mental health disorders may turn to drugs or alcohol as a form of self-medication. They might use substances to alleviate distressing symptoms or emotional pain temporarily. For example, someone struggling with social anxiety might use alcohol to feel more comfortable in social situations. They may also use substances to escape from their distressing symptoms.
Neurobiological Interplay
The brain's reward system and neurotransmitter pathways affect addiction and mental health. Changes in brain chemistry due to substance abuse can contribute to the development or exacerbation of mental health symptoms and vice versa.
Cycle of Reinforcement
Addiction and mental health disorders can create a cycle of reinforcement. For instance, someone with depression who finds relief in alcohol might continue using alcohol to manage their mood. However, over time, alcohol dependence can worsen depression, creating a harmful feedback loop.
Impaired Decision-Making
Both addiction and certain mental health disorders can impair decision-making abilities. This can lead to increased risk-taking behavior and difficulty seeking or adhering to treatment.

Challenges and Complexities in Treating Dual Diagnosis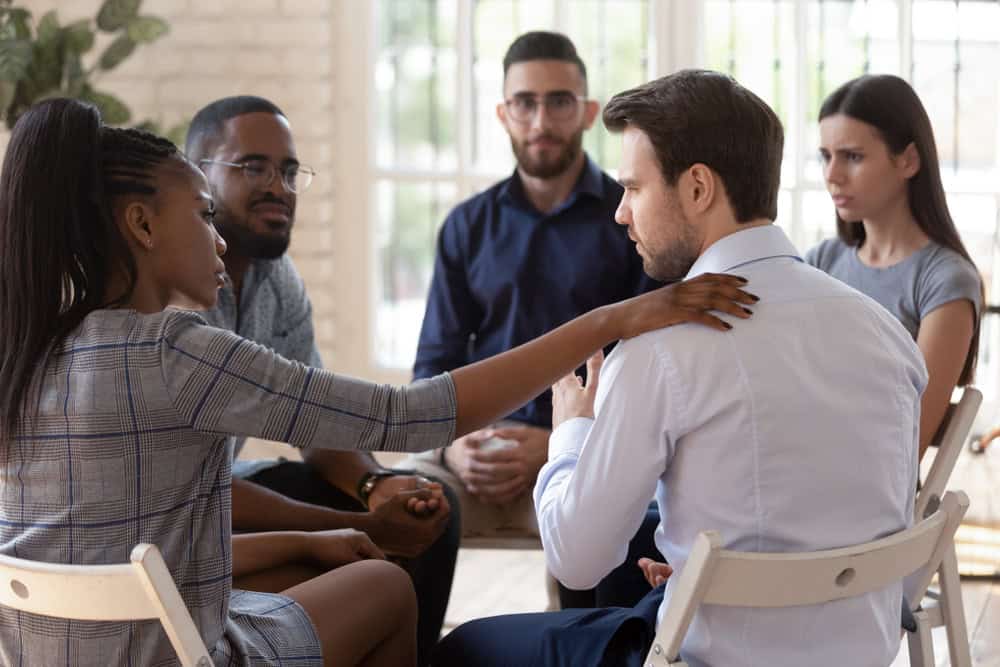 Treating dual diagnosis presents numerous challenges and complexities. The intertwined nature of these conditions can make diagnosis, treatment planning, and recovery more intricate.
Diagnostic Difficulties
One of the biggest treatment challenges is determining which condition came first – whether it's a substance use disorder or the mental health disorder. Substance abuse can sometimes mask or mimic symptoms of mental health disorders, making accurate diagnosis complicated.
Shared Symptoms
Many symptoms of substance abuse and mental health disorders overlap, such as changes in sleep patterns, appetite, energy levels, and mood. This can lead to misdiagnosis or underdiagnosis if clinicians are not well-trained in recognizing co-occurring conditions.
Bidirectional Influence
One condition can exacerbate the other in a bidirectional manner. For example, substance abuse can worsen the symptoms of a mental health disorder, and a mental health disorder can lead to increased substance use as a coping mechanism.
Treatment Resistance
Individuals with dual diagnosis might not respond well to traditional treatment methods due to the interaction between the two conditions. For instance, a mental health disorder might impede an individual's ability to engage fully in addiction treatment and vice versa.
Our Dual Diagnosis Treatment Plans
Dual-diagnosis treatments must be comprehensive, integrated, and tailored to the individual's needs. These plans should address both conditions simultaneously to promote lasting recovery. Here's an overview of the components that are typically included in dual-diagnosis treatment plans:
Comprehensive Assessment
A thorough assessment is conducted by mental health and addiction professionals to accurately diagnose both the mental health disorder and the substance use disorder. The evaluation considers the individual's medical history, substance use patterns, mental health symptoms, and any co-occurring medical conditions.
Integrated Treatment Team
Professionals, including psychiatrists, psychologists, therapists, addiction counselors, and medical doctors, collaborate to create a cohesive treatment plan that addresses mental health and substance use components. These may include:
Behavioral Therapies like Cognitive-behavioral therapy (CBT), dialectical behavior therapy (DBT), and motivational interviewing to help individuals develop coping strategies and relapse prevention skills.
Medications may be prescribed to manage mental health symptoms and aid in substance use recovery. Careful consideration is given to potential interactions between medications and substances of abuse.
Psychoeducation helps individuals learn how the two conditions affect each other and how to manage triggers and symptoms effectively.
Group therapy sessions offer a supportive environment where individuals can share their experiences, learn from others, and practice interpersonal skills.
One-on-one counseling sessions allow individuals to explore their specific challenges, set goals, and work on strategies for managing both conditions.
Holistic healing through mindfulness, yoga, meditation, art therapy, and exercise helps improve overall well-being and provides additional coping tools.
Family therapy or education sessions to help loved ones understand the conditions and learn ways to provide support during the recovery process.
After completing formal treatment, individuals are often recommended to engage in aftercare services, such as outpatient therapy, support groups, and ongoing medical monitoring.
These medical and therapeutic strategies can be done in an inpatient or outpatient rehab setting, depending on the extent of addiction and patient preference.
Dual Diagnosis Treatment at More Than Rehab
Addressing co-occurring disorders requires a comprehensive and integrated approach to treatment. At More Than Rehab, we understand the intricate relationship between substance use and mental health disorders. That's why we provide an integrated care plan that thoroughly addresses both aspects, providing individuals with the best possible chance for lasting recovery and improved well-being.