Are you concerned that a loved one may be abusing drugs because you have seen what appear to be lesions or scabs on the skin? These types of skin sores just never really seem to go away, or sometimes they even seem to get worse. Unfortunately, with drug and alcohol abuse, scabs and lesions on the skin can be quite common.
Sometimes this is a telltale sign that they are in fact struggling with a substance abuse disorder, especially if it is combined with other out of the ordinary or uncharacteristic behaviors. Scabs or lesions on the skin related to drug use are often caused by a number of factors depending on the different drugs being abused. Several drugs can cause these skin lesions, sores, or scabs. Let's look at the most common drugs that cause visible skin problems for the addict.
Methamphetamines
Meth, crystal meth, or methamphetamine is perhaps the most well-known drug on the list for causing some very serious issues with the skin. Also commonly referred to as meth sores, the open sores caused from regular meth use are often the result of a number of different psychological and physical side effects that come from regularly using this highly dangerous drug.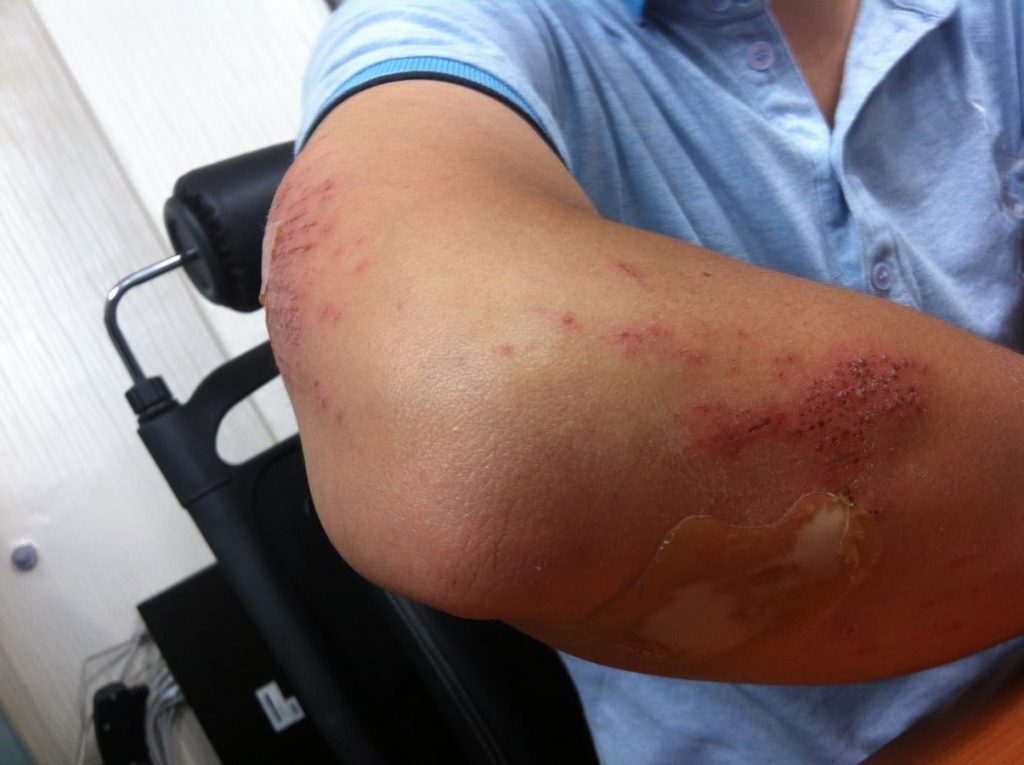 Poor personal hygiene, sweating out toxins, a weakened immune system, and compulsive skin picking usually caused by "meth mites" (common hallucinations about insects or bugs that are either crawling on or in the skin) are all great examples of how using meth causes skin lesions or scabs. Using meth also constricts the blood vessels, which leads to the skin healing at a much slower pace. Meth sores can appear anywhere on the body, even inside of the mouth, a condition also known as meth mouth.
Cocaine
Cocaine is a highly addictive substance that has been known to cause lesions or scabs on the skin, typically depending on how the drug was ingested, like being snorted, injected, or smoked. Here are some of the most common skin related issues from regular cocaine or crack usage:
Death of skin cells, or necrosis, commonly caused from injecting the substance
"Crack Hands", or the blackening of the fingers or palms usually caused by smoking cocaine
Frequent or chronic skin ulcers, open sores caused by poor blood flow
Pustulosis, small pimple like bumps on the skin that are filled with pus and can pop and bleed
Bullous erythema multiforme, a hypersensitive reaction from drugs or infections that causes skin eruptions and red patchy rashes
These are just a few of the most common skin reactions that can occur with cocaine use. Much like other drugs, cocaine is highly toxic and it is often cut, or combined with other dangerous and harmful chemicals.
Heroin
Other drugs that have been known to cause lesions, skin sores, or scabs are heroin, black tar heroin, or other types of opioid substances. All of these drugs are highly dangerous and addictive. Like many other dangerous and harmful substances, opiates cause health issues that are not just related to the skin. However, the most commonly seen effects of heroin on the skin are from users who inject the drug on a regular or somewhat regular basis.

The repeated penetration of the skin while seeking a vein can cause a condition known as venous sclerosis. Venous Sclerosis can lead to permanent scarring, something also known as "track marks". It can also cause a range of other issues, such as skin infections, cellulitis (a potentially life threatening bacterial skin infection), and skin abscesses. Skin abscesses are commonly seen on people who inject heroin regularly, and, like cellulitis, it can become very serious if left untreated.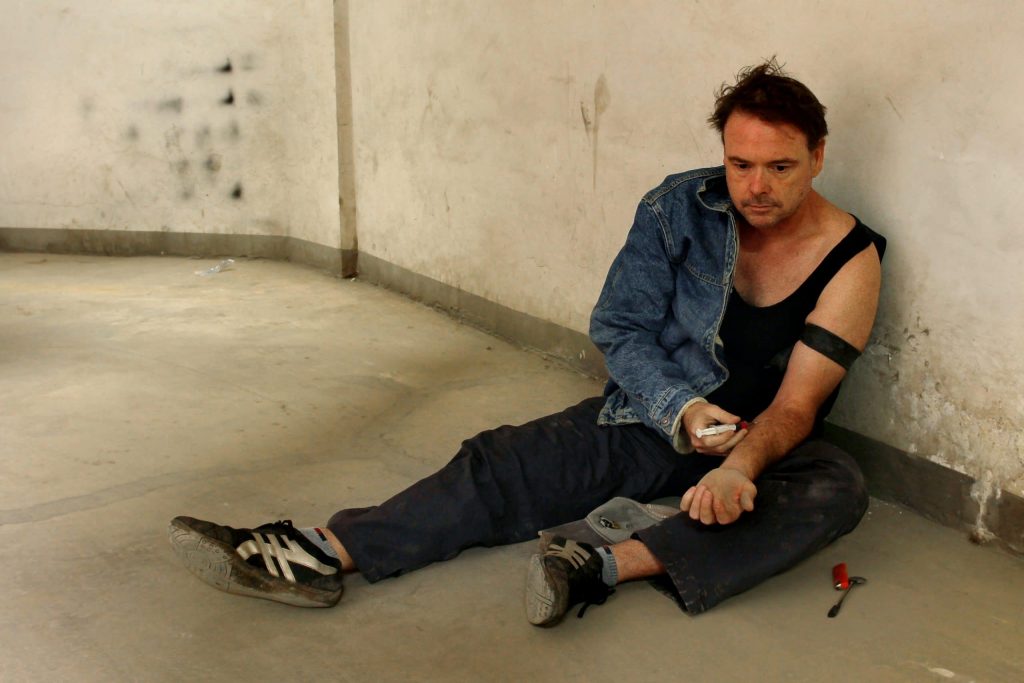 Another cause for concern among heroin users is the process often referred to on the streets as "skin popping". This is where the drug is directly injected under the skin, or subcutaneously, and sometimes even intramuscularly, instead of into the vein itself. Necrotizing skin lesions commonly occur with this popular practice as finding a vein becomes more difficult. Unfortunately, heroin users are also prone to obsessively picking at their skin, causing the chance of infection to become even greater. As with many others who suffer from addiction, heroin users often stop caring about their personal hygiene. All of these factors combined make the chance of having skin lesions and scabs much higher when using this drug.
Prescription Drugs
Additionally, some prescription medicines, especially when abused, are known to cause skin lesions or rashes. For example, prescription stimulants, like those commonly prescribed for ADD/ADHD, can cause hives, rashes, and hypersensitivity. In most cases, these reactions are considered to be allergic, so not everyone will experience these types of side effects. Other symptoms often associated with an allergic reaction to prescription stimulants are fluid filled pustules that can rupture and scab over, burning, blistering, and peeling. If you have recently taken any prescription stimulants and are experiencing any of these symptoms, please reach out to a medical health professional and get help as soon as possible before the condition worsens.
While these drugs can cause scabs or lesions on the skin, there are plenty of other health risks associated with addiction.
All of these symptoms are potentially very dangerous, so it is always suggested you seek medical care in order to get the help you need. No drug is worth the permanent damage that may be caused to your body or mind from prolonged and consistent drug use. Drug abuse is the cause of a number of other, very serious health risks.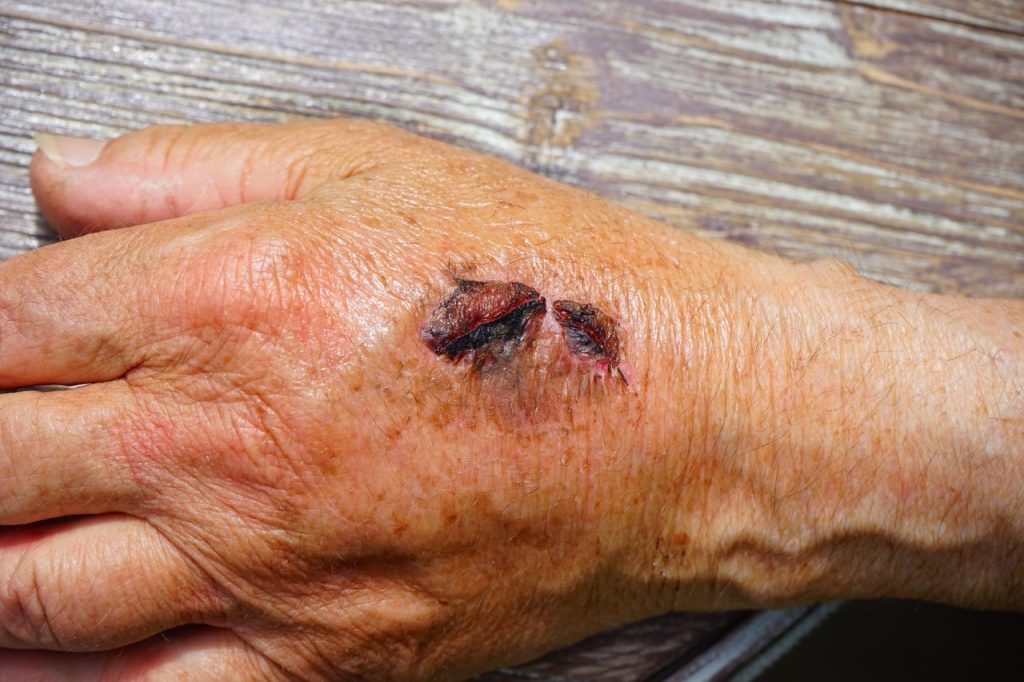 If you are wanting to get sober but are worried about the detox, then we are here to help. Here At More Than Rehab, we know just how difficult that getting sober can be, as many of us have been there before, and all we want to do is help to make that process easier.
We believe that everybody deserves the chance to have a healthy, sober, and fulfilling life, so we have many different types of treatment programs that are designed to fit your needs. We truly care about the health and well-being of both you and your family. Call us any time of day, 24/7, 365 days of the year and we will be here to answer your call. We would like nothing more than to give you the tools for recovery and put you on the right path!