For many of us, maintaining our image is a matter of importance, at least to some degree. The power of first impressions have a huge impact in our modern world. Because of this, cleanliness and personal hygiene are often taught to us early on as children. The majority of people shower on a regular basis, brush their teeth every day, wear clean clothes, and keep a tidy house. Although it is true that hygiene habits may look somewhat different, especially depending on the person, in large part, many of us take some sort of pride in our appearance. Unfortunately, substance abuse has been known to change personal hygiene habits for people who have become addicted to drugs or alcohol.
A lack of care for personal hygiene and outward appearance can be a sign of drug use.
One of the most common physical signs or symptoms that someone may be struggling from a substance abuse problem is the deterioration in one's appearance. If you have ever struggled with an addiction, or have known someone that has, you may be aware that addiction is often defined as an inability to stop using drugs or alcohol, even despite harmful consequences, and that it is caused by chemical changes to the brain. If you know someone who has recently stopped caring about their appearance, along with other concerning behavioral or physical symptoms, it may be time to reach out for help. We have many experienced professionals ready to answer any questions you might have if you suspect a loved one of needing help.
Why does an addiction to drugs or alcohol have such an impact on personal hygiene?
Some may wonder why many addicts seem to be affected in such a way that they stop caring about their appearance and personal hygiene? If you stopped and asked an addict on the street, I'm sure that many of their answers would be the same. Many just stop caring, their addiction takes first priority, and is often their only priority. They spend most of their time too high to take care of themselves and the rest of the time they spend trying to get more drugs and resupplying their stash.
For others, they barely even notice that they haven't showered or brushed their teeth for days, or that the clothes they are wearing smell of vomit, or they simply haven't changed their clothes in who knows how long. Some might even tell you that they are afraid that getting in the shower will ruin their high, so they avoid doing it for days on end.
One thing is for certain though, considering all the different reasons why many addicts either chose to neglect, or give up on, their personal appearance, it is no surprise that this can have significant consequences to an addict. Combine this with poor nutrition and an improper diet, along with the toxic chemicals often found in drugs, you have a deadly recipe for a lack of hygiene and poor outward appearance. The disease of addiction is very destructive and this has been shown time and time again.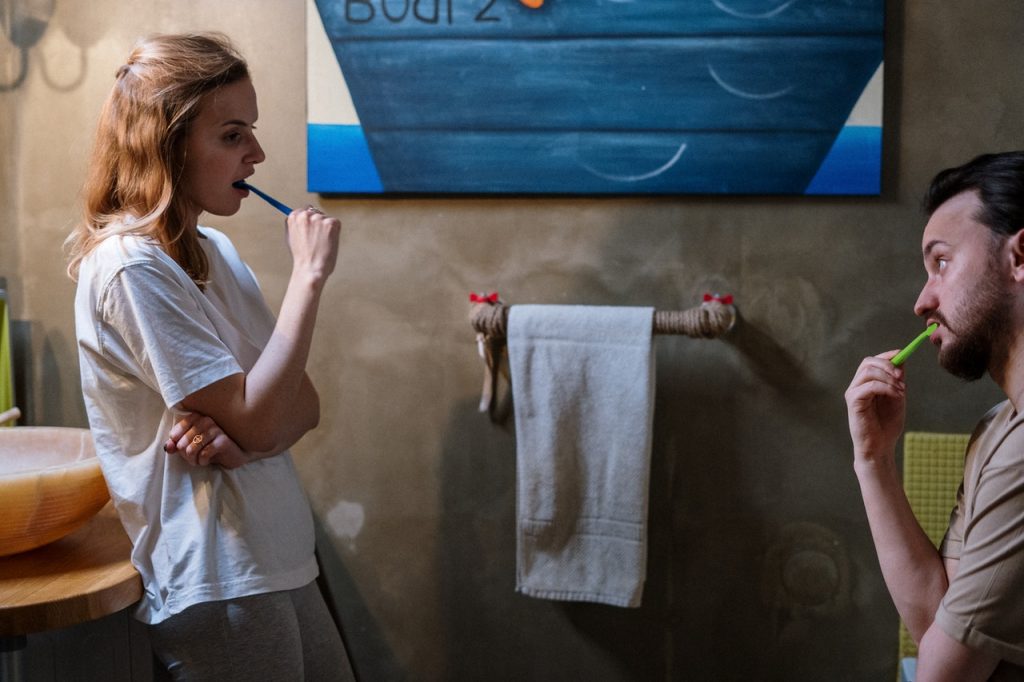 Drug or alcohol addiction can cause significant changes to things like your skin, your teeth, your weight, the way you smell, and even your hair.
Perhaps one of the first noticeable changes that occur when an addict stops caring about their appearance is what happens to the skin. Neglect, poor hygiene, poor nutrition, and dehydration are all associated with substance abuse and can have negative impacts on the skin. Common symptoms of substance-related skin issues include:

Dry or Flaky Skin
Chapped Lips
Red Patches or Blotchy Skin
Dark Spots or Excessive Bruising
Scaring
Abscesses
Rotting Flesh
Scaly Looking Flesh
Acne
Infected Burns, Scratches, or Sores
Unexplained Wrinkling or the Appearance of Premature Aging
Sagging
Loss of Elasticity
Pale Complexion
These common effects to the skin are why many addicts, or those in early recovery from addiction can appear to be much older than they actually are.
The negative effects of addiction on oral hygiene.
Another common consequence of poor hygiene, toxic chemicals from drug use, and poor nutrition is the tooth loss that many addicts experience. Although how heavily impacted your smile may be can differ greatly, depending on the drug of choice, all of these substances have a chance to steal it. For example:
Alcohol- Alcohol abuse irritates the mouth's soft tissues and reduces saliva production, which is essential for good oral health.
Marijuana- Young adults and teenagers who regularly use marijuana have on average a 60% higher chance of developing early-onset gum disease by the age of 32.
Opioids- Reduce saliva production, compulsive teeth grinding, and craving for sugary foods.
Cocaine- Dry mouth, compulsive teeth grinding, and when cocaine mixes with saliva, it becomes so acidic that it damages enamel.
Ecstasy- Nearly 99% of users report extreme dry mouth, compulsive grinding, and vomiting, which corrodes the teeth faster
Methamphetamine- Dry mouth, jaw clenching, teeth grinding, cravings for sugary foods. Crystal meth addiction creates a massive toxicity to gums, teeth, and tongue.
Substance abuse can also greatly affect your hair.
Improper hygiene and poor nutrition can lead to a lack of shine, brittle hair, and inadequate new hair growth. Certain drugs can also cause temporary hair loss. Throwing in a poor diet and bad hygiene practices only accelerates this process. For others, the lack of care for their hair appears as developing huge, dreadlocked knots, as they forget to, or are unwilling to brush it. Some recovering addicts report going so far as to shave their own head instead of dealing with chunks of hair falling out or having to brush it.
Sudden or extreme weight-loss can be a sign of a substance use disorder.
Along with changes to your hair, skin, and teeth is extreme weight loss. When your only concern is how you are going to get your next high, eating becomes way less important. Many addicts will also forgo buying food even if they are hungry in order to get more drugs. Certain drugs also reduce or eliminate hunger, acting as an appetite suppressant. Oftentimes, cocaine or methamphetamine users will go days, or sometimes even weeks without eating food.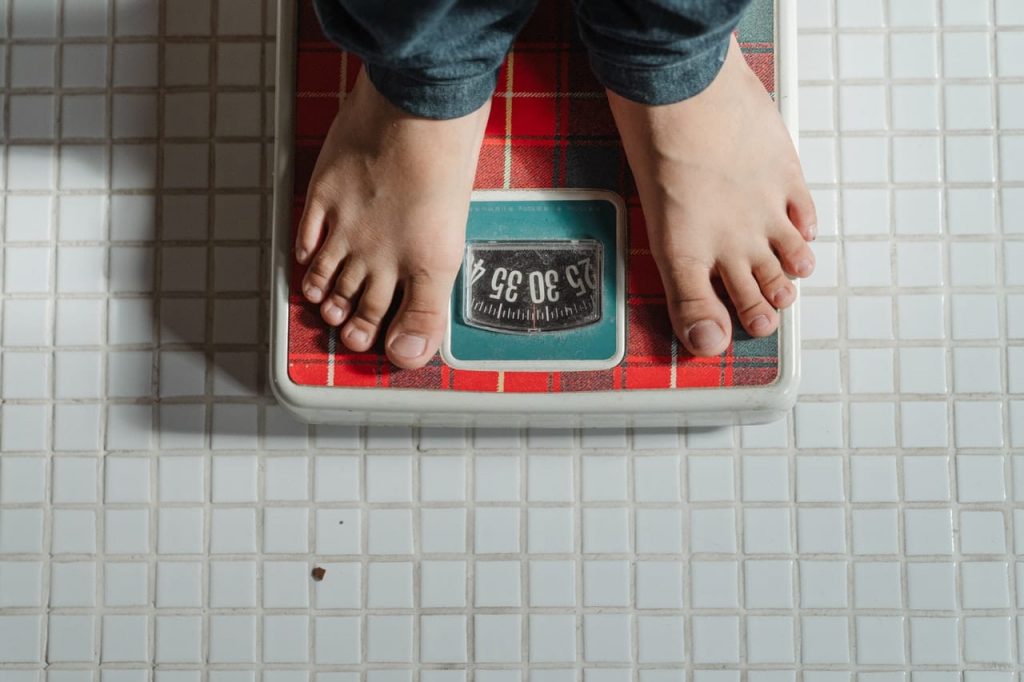 It can be very sad when we see a loved one who is putting off their appearance, or is not taking care of themselves, because of drug abuse or drug addiction. If you, or a loved one, need help getting back on the road to a healthy, sober life, then we are here to help! We can answer any questions you may have about the recovery process and would love to teach you the tools to get back on the road to loving yourself again!
If you, or a loved one is experiencing an addiction to drugs or alcohol and you need help, call us today! We are open 24/7.