Proper nutrition is essential for everyone, but it plays an especially important role in recovering from alcohol and drug addiction. The physical and mental stress of addiction can take a toll on the body, depleting nutrients and damaging cells. The resulting deficiencies can contribute to mental illness and issues like fatigue, anxiety, and depression. This is where healthy foods come in.
Eating a nutritious diet helps replenish the lost nutrients during addiction and provides the energy needed to participate in treatment and rebuild a sober life. It can also help to restore the body's natural rhythms, improve mood, and reduce cravings. As a result, an individualized nutrition plan is an essential part of comprehensive treatment programs.
The specific nutrients that a patient needs will vary depending on the type of addiction, the severity, and the individual's unique physiology. However, the foods that help with addiction and substance use disorders have one thing in common: they focus on whole, unprocessed foods. They often include plenty of fruits and vegetables, lean protein, healthy fats, and whole grains. A detox diet can speed up the detoxification process and promote healing from the damaging effects of substance abuse.
Why Diet Matters During and After a Drug Detox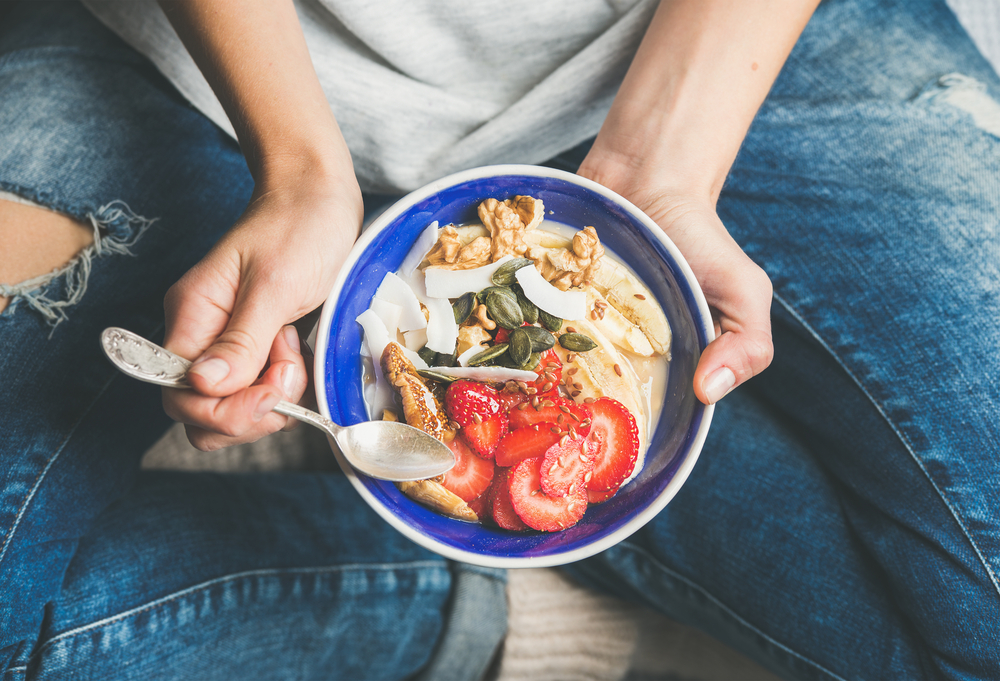 Substance use disorders often promote poor eating choices. Besides, many drugs limit the uptake of nutrients from foods. This is why detox with diet is critical to full recovery. However, detoxing from drugs or alcohol can be difficult and dangerous, especially when considering issues like drug or alcohol withdrawal.
You'll need a combination of diet and medication-assisted detox programs to overcome addiction and gain long-term sobriety. These programs provide medical supervision and support throughout the detox process, helping to ensure that you're safe and comfortable.
Inpatient detox programs can also be very helpful for those who have tried to quit cold turkey but have been unsuccessful. It can also help manage withdrawal symptoms. By providing a structured and supportive environment, these programs can increase the chances of success for those seeking to overcome addiction.
Unhealthy Eating Trap after Addiction Treatment
When people think about addiction, they often imagine someone hooked on drugs or alcohol. However, it's important to remember that addiction can take many different forms. The unhealthy eating trap after addiction treatment can be just as difficult to overcome for some people.
It's not uncommon for people to switch their dependence from drugs or alcohol to food after treatment. This is because the same areas of the brain affected by substance abuse are also involved in regulating eating habits. As a result, people who are struggling with addiction may turn to food to cope with their feelings of anxiety and stress.
Unfortunately, this can quickly lead to unhealthy eating habits and even full-blown food addiction. But the good news is there are healthy foods that can help prevent cravings and potential eating disorders.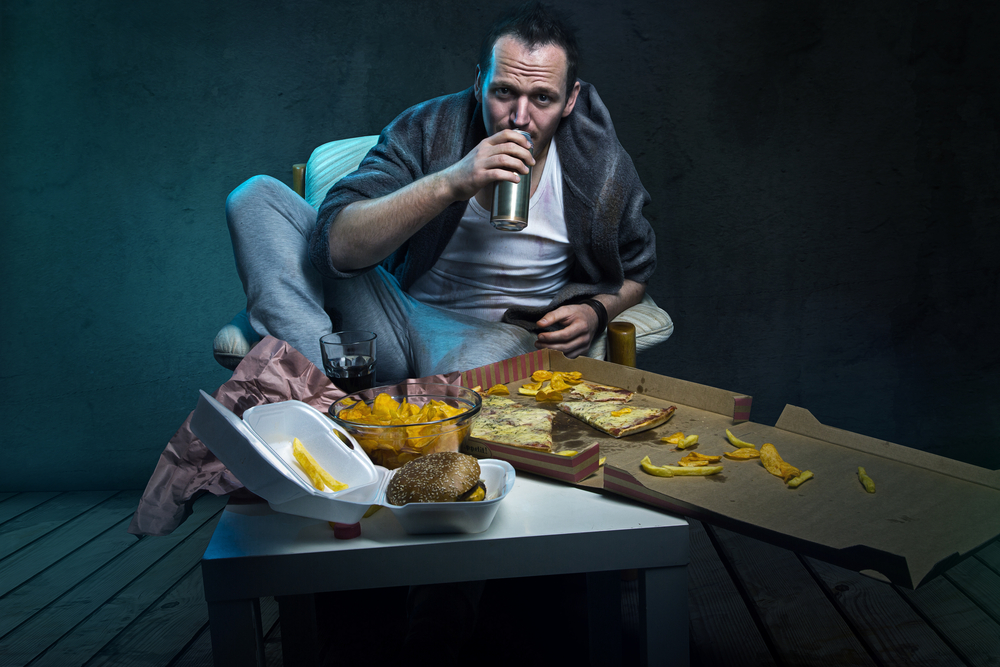 Nutrition to Help Your With Drug Cravings
Cravings for foods can be just as intense as drugs or alcohol. Some foods can help you combat cravings that could lead to addiction on your journey to recovery. Here are some examples to get you started:

Eat Plenty of Fresh Fruits and Vegetables
Fresh fruits and vegetables are a good place to start. These foods are nutritious and can also help regulate blood sugar levels. Stabilizing blood sugar can help reduce cravings, mood swings, and irritability, which are often triggers for relapse. In addition, fruits and vegetables are packed with fiber, which helps to keep you feeling full and satisfied.
Fruits like bananas, berries, avocados, apples, and grapefruit are packed with vitamins and minerals that the body needs to heal. They also contain fiber, which helps to regulate digestion and prevents constipation.
Cabbage is another excellent food when in recovery, as it is rich in antioxidants and phytochemicals that help protect the liver. In addition, cabbage is a natural diuretic, which can help to flush toxins out of the body.
By including these fruits and vegetables in your diet, you will be helping your body to heal and recover from addiction.
Eat Healthy Foods to Help your Body Feel Good
Addiction recovery can be a challenging time. It is important to eat foods that will support your body and help you feel your best during this period. Foods like tofu, fish, poultry, and yogurt are all excellent sources of protein and nutrients, which can help to boost energy levels and promote healing.
Tofu is a particularly good source of plant-based protein, which is essential for rebuilding muscle tissue.
Fish and poultry are also excellent sources of lean protein, and they are also rich in omega-3 fatty acids, which are known to support brain health.
Yogurt is a great source of probiotics, which can help to improve gut health and reduce inflammation. All of these foods can help to support your body.
Whole grains provide complex carbohydrates that can help to stabilize blood sugar levels.
Beans and lentils are good sources of protein and fiber.
Flax seeds are rich in omega-3 fatty acids, which have been shown to have anti-inflammatory properties.
In addition, all of these foods are low in sugar and unhealthy fats, making them a good choice for people trying to avoid addiction triggers. By including these healthy foods in your diet, you can help to set yourself up for success in recovery.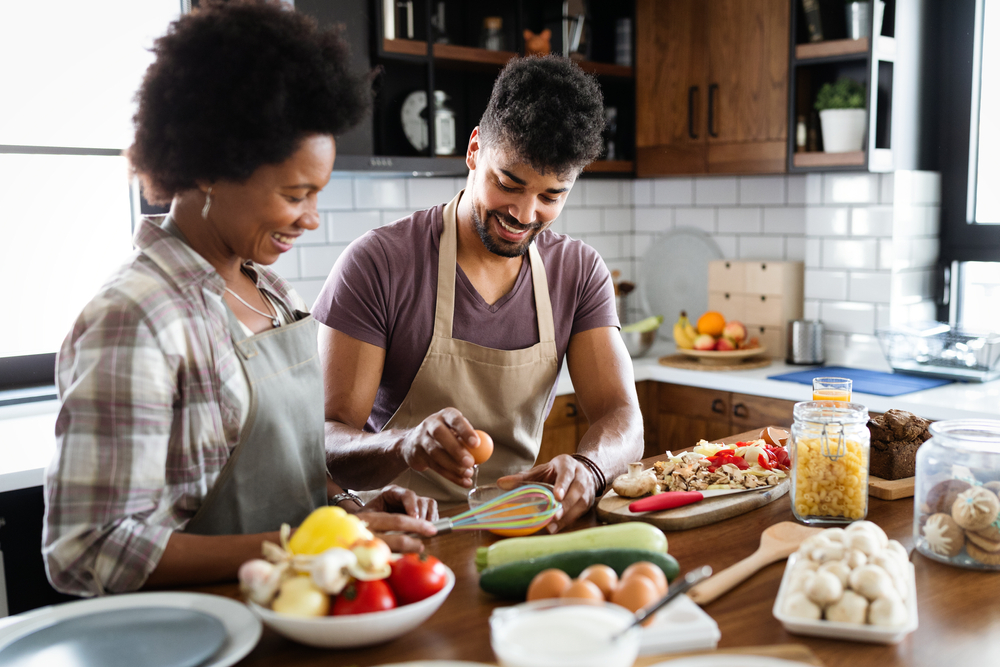 Drink Plenty of Water
Drinking lots of water can help to flush impurities from the body and reduce inflammation. As a result, it keeps you healthy and hydrated, which can help reduce cravings. Water also helps curb appetite and can be used as a distraction from cravings.
Avoid processed foods and sugary drinks
Part of recovering from addiction is learning to make healthy choices regarding food. Eating processed foods and sugary drinks can contribute to cravings and trigger a relapse, so it's important to avoid them when healing from addiction.
Instead, focus on eating whole, unprocessed foods rich in nutrients. Fresh fruits and vegetables, lean protein, and whole grains are good options. In addition, staying hydrated is important for recovery, so make sure to drink plenty of water throughout the day.
Once you've completed substance abuse treatment, it's important to do everything you can to prevent relapse. Most rehab centers offer ongoing support, but you might benefit more by joining support groups.
Let More Than Rehab Help You Deal With Drug Cravings
If you're struggling to overcome addiction, it may be helpful to consider making some changes to your diet and getting regular exercise. Eating healthy foods can help reduce cravings for drugs and other unhealthy substances.
There are plenty of resources to help you get started on a healthy diet, so don't hesitate to reach out for support. We are available 24/7. With time and effort, you can overcome addiction and create healthier habits that will benefit you physically and mentally.